Boys bowling strikes out the competition at the Metro Conference Championship and Regionals; falls at States
The Hornets once again brought pride to their community with their outstanding bowling abilities.
The Hornets were victorious in the Metro Conference Championship and Regionals, allowing the team to stand out in the bowling community.
Many athletes stood out during these competitions, including senior Gage Slagor, sophomore Howie Hammond, and sophomore Gavin Hacck, surpassing expectations.
Metro Conference Championship
On Friday, Feb. 19, the Hornets faced off against the Swartz Creek Dragons in the Metro Conference Championship.
The Hornets overpowered the Dragons, clenching the Metro Conference Championship.
On Saturday, Feb. 20, the Hornets faced off against other schools in the Metro Conference Singles Tournament, where sophomore Gavin Hacck finished third and junior Howie Hammond took first.
Regionals 
On Friday, Feb. 25, the Hornets took on Regionals as a team.
The Hornets went above and beyond, taking first at Regionals and qualifying for the States competition.
On Saturday, Feb. 26, the Hornets competed in Regionals as single players.
Three bowlers made the cut for states, which was marked at 10.
Those bowlers were Hacck, Hammond, and senior Gage Slagor.
Hacck took second, Slagor took seventh, and Hammond wiped the competition, taking first.
States
On Friday, March 4, the Hornets competed at the States competition.
The team struggled this day and unfortunately didn't make it through the competition.
During the singles competition on Saturday, March 5, Hacck, Slagor, and Hammond all bowled their hearts out.
Slagor placed 9th and Howie placed 15th in the cut at States, but Hacck was cut from the competition after putting up a good fight.
Slagor and Hammond continued to play strong, but both fell in round eight, where both bowlers were cut.
Slagor cherished the times he had with his team.
"Although I wish we did better at States, I enjoyed the fun times I had with the team and I will miss it." Said Slagor.
States was the final stretch for the boys bowling season, but the team plans to come back stronger next year and continue to get better.
About the Writer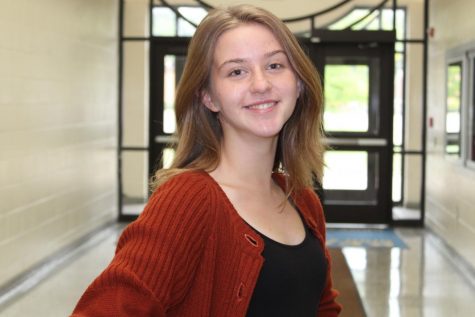 Molly Gunn, Special Projects Editor
Class: Junior

Hobbies: Volleyball, tennis, sailing, and cooking.

Future Plans: I would love to go to college to study culinary, law, or mathematics....