Betty White- a star who will forever be remembered
On December 31, 2021, actress Betty Marion White passed away from natural causes at the age of 99.
People around the world were devastated.
White was a famous actress who was loved by all who watched her movies and shows.
Her most iconic role is known by Rose Nylund on the show The Golden Girls, where she starred alongside actresses Bea Arthur as Dorothy Zbornak, Rue McClanahan as Blanche Devereaux, and Estelle Getty as Sophia Petrillo.
But she has also had some other very popular roles such as Sue Ann Nivens in The Mary Tyler Moor Show and Grandma Annie in The Proposal.
White was very committed to her career as an actress, holding a Guinness World Record for Longest TV Career for an Entertainer (Female), for working more than 70 years in the show business.
She started her career in 1939, with modeling and landing a job at the Bliss Hayden Little Theatre.
As World War II entered the lives of the people of the United States, she volunteered for the American Women's Voluntary Services, where she would deliver military supplies to Hollywood Hills.
After the war, she looked around for gigs on movie studios, but was turned down for not being "photogenic."
She instead picked up jobs with radio stations, and was eventually able to host Hollywood on Television in 1949 with co-host Al Jarvis, until 1952, when she started to host the show by herself.
At this same time, White also co-founded Bandy Productions with writer George Tibbles and producer Don Fedderson.
The trio created the show, Life with Elizabeth, which went on to win Los Angeles Emmy Award in 1952.
The show was unconventional for this time, as White had full creative control in front of and behind the camera at all times, despite being a 28 year old woman still living with her parents.
White continued to shock the nation with her own radio show called The Betty White Show, which started in 1952.
She once again had full creative control over the show and hired a female director.
White broke boundaries and featured an African-American performer named Arthur Duncan as a regular cast member, which was never before seen in American network television.
The show faced backlash for this from southern radio stations and they threatened to boycott when NBC expanded the show nationally.
But, all White had to say was,"I'm sorry. Live with it."
White went on to be a part of game shows such as Password (from 1961 to 1975) and made her feature film debut in 1962 as a fictional Senator named Elizabeth Ames Adams, called Advise & Consent.
White struck gold when she starred in the hit series The Golden Girls, which ran from 1985 to 1992, and was immensely successful.
White won one Emmy Award for Outstanding Actress in a Comedy Series for the first season of The Golden Girls and was nominated every year as the show went on.
After The Golden Girls ended, White went on to guest star in both television programs and movies, such as Suddenly Susan and The Proposal.
Despite White committing a great amount of time to the media industry, she was also very passionate about animal rights.
White was an avid animal lover and activist, who confessed that if she didn't become an actor, she would have been a zookeeper.
She even passed up a role in the movie As Good as It Gets, because of an animal cruelty scene that appears in the movie.
She was a supporter of the Farm Animal Reform Movement and Friends of Animals group.
She was also a Los Angeles Zoo board member, who has donated tens of thousands of dollars over the past several decades and founded a T-shirt line whose profits went to the Morris Animal Foundation.
Since her passing, people have been donating to local animal shelters and rescues in her memory.
White was a feisty and passionate person, who broke boundaries in the radio/television community.
She will be remembered forever for her vast talent, crude comedy, and her love for saying exactly what is on her mind.
It is currently unknown what is being done for her funeral service, but her friend and agent, Jeff Witjas has openly said that it will be done as she had wish.
About the Writer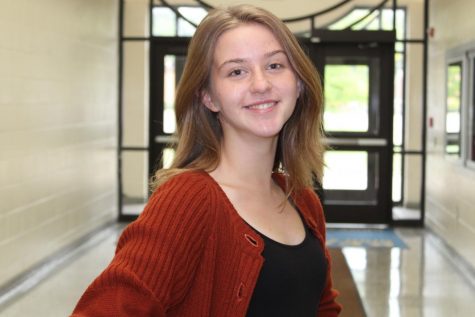 Molly Gunn, Special Projects Editor
Class: Junior

Hobbies: Volleyball, tennis, sailing, and cooking.

Future Plans: I would love to go to college to study culinary, law, or mathematics....