Hybrid Hornets stung in Kettering competition
The Hybrid Hornets robotics team competed in Kettering University Event No. 1 Friday, Feb. 28 and Saturday, Feb. 29, placing 39th out of 40 teams.
Going 2-10 throughout the weekend, the Hornets earned 10 points toward making the Michigan State Championship. Five points were from the qualification rounds while five were from winning the Entrepreneurship Award, a business-oriented accolade.
The Hornets' first of two wins came from the beginning of the weekend during qualifying match No. 9. The team and its two alliance partners won 27-22 against three other teams.
The Hornets' second victory came at the beginning of the second day of competition during qualifying match No. 58. The Hornets defeated the opposing alliance 162-61.
Senior Vincent Zamora believes the team did well over the weekend but suffered setbacks.
"I thought as a team we had hit a rough patch in our competing side," Zamora said. "Our robot had an electrical error that was beyond our control due to a faulty part."
Even when their robot hit a roadblock, the Hornets did not give up and finished out the weekend with a great attitude.
"We stuck together and were calm even though it was very upsetting," Zamora said.
The Hornets suffered from a RoboRIO issue that left them unable to compete in two matches. The error didn't surface until competition.
"There's no definitive way to be sure that everything is fully operational until events," Zamora said. "We can practice all we want but won't know until the rubber hits the road."
The Hornets might not have had the best weekend, but there is always room for improvement.
"(We need to) replace the faulty electronics and just try to get more practice," Zamora said.
About the Contributor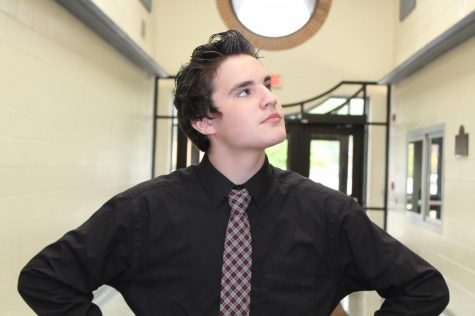 Jonathen Hart, Managing Editor
Class: Junior

Hobbies: Studying law and politics

Future Plans: I plan to become President of the United States of America.

Favorite Book: "Barack...