Students can register to vote in primaries
Michigan voters, including some students, will vote in Michigan's primary elections Tuesday, March 10.
Senior Cole Zemore registered to vote in this year's primary. He finds it important that his generation starts registering to vote as soon as possible.
"If you keep waiting and waiting and waiting," Zemore said, "you could end up missing the deadlines that are set."
Zemore said it's easy to register with newer technology.
"It literally takes two minutes and you can even do it on your phone," Zemore said. "It's best to just get it done and get it over with."
To register to vote, you must be 18 years old and a Michigan and United States citizen.
You must fill out a voter application, which you can do in-person at a city or township office. Registrants may also register by mail.
Some registrations can be filed electronically.
The first time you register by mail in Michigan, you must include your license or I.D. number. as well as a paystub with your name and address and a photo of your I.D.
Senior Makayla Nusbaum, who registered to vote for this year's primary, thinks more young voters need to register.
"The majority of voters are older," Nusbaum said. "If younger people want things to change, they need to vote for people who will make a change."
Nusbaum thinks the reason younger voters don't vote because they don't think anything will change.
"(Young voters don't register) because things seem to stay the same and nothing changes," Nusbaum said.
When going to a polling booth, you must also bring some form of identification.
You have the choice to vote via an absentee ballot at the county clerk's office or you can show up to a designated voting station on Election Day.
About the Contributor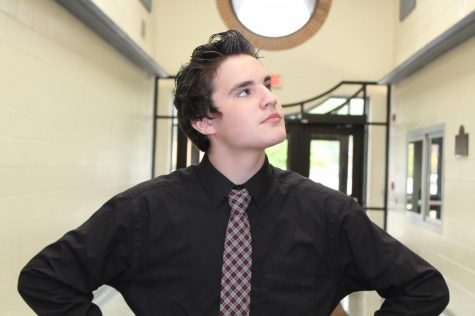 Jonathen Hart, Managing Editor
Class: Junior

Hobbies: Studying law and politics

Future Plans: I plan to become President of the United States of America.

Favorite Book: "Barack...