Wrestlers qualify for state tournament
Seniors John Brown (171), La'Ron Ruffin (135), and Trenton DiGenova (152), junior Rodney Richards (145), and freshman Dominik DiGenova (215) traveled to Gaylord Saturday, Feb. 22, to compete in an MHSAA Division 3 individual regional tournament.
Trenton placed fourth at the tournament, winning by a 3-0 decision over St. Johns and a 3-2 tiebreaker against Gaylord. He lost by a 3-1 decision and dropped the third place match by a 7-1 decision.
Brown placed third, winning by a 9-5 decision over DeWitt, a 7-0 decision over Holly, and a 2-0 decision over DeWitt in the placement match. He lost by a 10-6 decision to Croswell-Lexington in a semifinal match.
Ruffin placed second, winning by pin over Bay City John Glenn and a 9-3 decision over Goodrich. He lost the championship match to Croswell-Lexington by a 9-7 decision in overtime.
Richards placed third winning by a 6-0 decision over Bay City Central, a 5-1 decision over Croswell-Lexington, and by injury forfeit to Flint Southwestern. He lost to DeWitt by a 9-3 decision.
Dominik placed third and went 3-1 in the tournament, winning by pins against Sault St. Marie, Bay City John Glenn, and Pontiac but losing by pin to Clio.
Dominik is proud of his accomplishments so early in his high school career.
"I didn't think I'd make it this far," Dominik said. "I'm the first in my family to make it to regionals as a freshman."
Dominik plans to finish the season strong.
"I fell that if I work my hardest I'll be in the top eight at states," DiGenova said.
All five wrestlers qualified to compete in the MHSAA Division 3 individual state tournament hosted at Ford Field Friday, March 6, and Saturday, March 7.
This story was updated Wednesday, Feb. 26, at 7:40 p.m. to include information about Richards' success.
About the Writer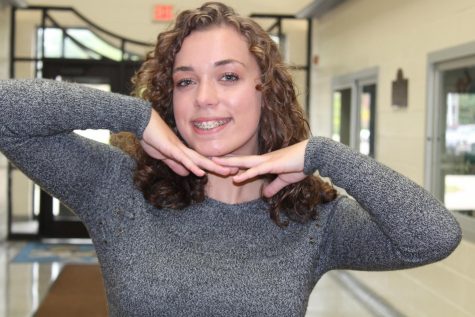 Mackenzie Atkinson, Editor in Chief
Class: Senior

Hobbies: Taking pictures of landscapes and sports

Future Plans: I plan to move to the Carolinas and go to college for journalism.

Favorite...