Bowling teams win Metro League Conference tournament
Traveling to Cherry Hill Lanes, the Kearsley Bowling teams earned victories in the Flint Metro Conference tournament Saturday, Jan 25.
The girls team faces Swartz Creek at Holly Lanes Saturday, Feb. 1, while the boys will play Flushing.
The Hornets started the match with a 1,092-pin team game, aiming high by earning the highest team game score in the state.
The ensuing games ended in the Hornets' favor. The Hornets earned tallies of 1,009 and 995 in the individual games and Bakers of 227, 207, 186, and 193.
Bakers games gave the Hornets the high score of 3,910 total, qualifying them for the elimination rounds.
During the semifinal against Corunna, the Hornets won with a 106-pin advantage 361-255.
Advancing to the final, the Hornets went against Swartz Creek and won both matches by scores of 215-145 and 235-166.
The Hornets earned a victory with the final score of 450-311.
Juniors Emilea Sturk and Allison Eible qualified for the All-Tournament team with Sturk leading the tournament with a 670 and Eible with a 623.
Sturk and junior Megan Timm were recognized with the highest scores during the five games, Timm with a 265 and Sturk with a 253.
Senior Imari Blond and Eible were also recognized, Blond with a 220 and Eible with a 215.
The Hornets won their seventh tournament of the season with the victory.
The boys team beat Flushing in the tournament final 403-369.
About the Contributor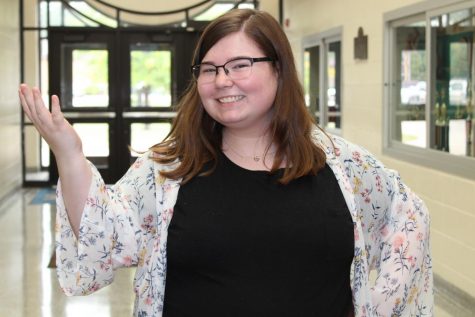 Hope Wills, Special Projects Editor
Class: Junior

Hobbies: Reading, writing, and hanging out with friends and family.

Future Plans: After high school, I plan to attend community...