Brown plans for success
They say the people with their lives planned out tend to go far in life, and with all of her talents, senior Yasmin Brown definitely fits this quota.
Brown, 17, has held a passion for black culture since she was in the second grade.
She spends much of her time involved in youth groups.
"I am in a youth group of Alpha Kappa Alpha known as the Akettes," Brown said. "We do things for the community like service projects and we participate in step shows two times a year.
"It is my favorite because I now have a sisterhood and I have met different people within my group that I am glad that I met. I look up to my advisers because they are amazing representations of black women taking care of their business and they are probably the most loving women ever."
Artists such as Nicki Minaj, Beyoncé, Karen Clark Sheard, and Patti Labelle inspire Brown, which has made music become a major part of her life.
"Music has impacted me so much to the point that it is now my coping mechanism. I love music so much because of how it feeds my soul and helps me get by," Brown said. "If I don't listen to music then it is almost impossible for me to be as happy. Music carried me through difficult times in my life."
The most important artist to Brown is Nicki Minaj, a leader in the female rap industry.
"Nicki Minaj is my favorite artist because even when people in the industry have worked against her, she showed that you can still push through and be an amazing boss and mogul," Brown said. "She is the woman of hip hop, and a queen that I adore.
"Her lyricism and her play on words are so intelligent and interesting and she's very versatile which allows her to dabble into different genres, and honestly it is something that most artists cannot do. Overall she is a beautiful and honorable woman, which is why I love her."
Brown is grateful for her friends and family members.
"I have been impacted by my mother (Annette Ingram) for sure because she is a strong and caring and beautiful woman," Brown said. "My sister De'Sia (Brown) is a boss in the making and someone that I look up to for a lot, and this includes my other sisters Seré (Ingram) and Malyra (Killgore)."
Her friends bring her happiness.
"Raydoffa (Braziel) has impacted my life in a way that I could never describe because of the actions that he does to make me happy and I couldn't replace him," Brown said. "Alivia (Link) because she's shown me unconditional love and that is my baby for real. Ciara (Scott) has inspired me to go harder in life, and she's helped me so much with stressful situations. Last but not least, my grandmother, who suddenly passed away my sophomore year."
Brown works hard to improve herself every day. She is currently employed at KFC and works every week.
"Working at KFC brings in money and there isn't much stress because we're able to work and still have fun," Brown said.
In her junior year of high school, Brown began to play tennis.0711
Brown was inspired to play tennis by Serena and Venus Williams, two black sisters who took the sport by storm and helped to end racial discrimination in the sport.
"I grew up watching Serena and Venus changing boundaries for women of color and it inspired me to try out for the tennis team," Brown said.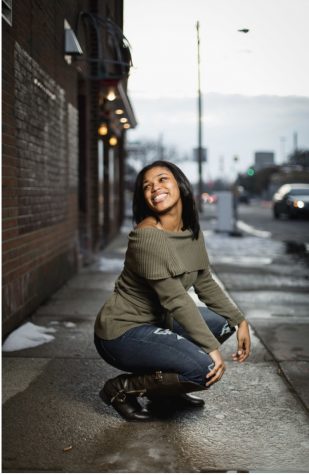 After high school, Brown plans on attending a university to pursue a degree in business.
"I plan on going to Michigan State University and I believe that I am going to study business and forensics," Brown said. "I know that a business degree can help me accomplish a lot in life, and I love the idea of being my own boss and creating things that I love."
Brown strives to open a business once she graduates from MSU.
"I am not really sure the type of business that I am going to open but I plan on opening one that is for my family and for animals," Brown said. "It could be a cooking business or a business that is versatile with a little bit of everything."
Brown is excited for her time after high school and has her head held high.
"I'm excited to be on my own and to be able to work towards a career I want and work towards my goals," Brown said.
About the Contributor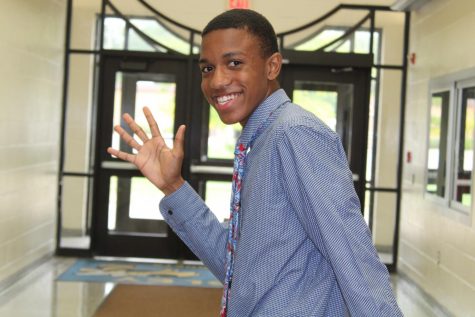 Raydoffa Braziel, A&E Editor
Class: Senior

Hobbies: Running, singing, and playing video games.

Future Plans: I plan to go to the University of Michigan in Ann Arbor to study...