Quiz bowl wins GAL
Kearsley defeated Grand Blanc 370-330 in the Genesee Academic League championship Wednesday, Dec. 11, the team's first GAL title since 2010.
Senior Connor Earegood led the team, scoring 110 individual points.
Seniors Chris Moyer and Cameron Gohs each scored three questions.
Grant Sterling, senior, scored a question and junior Matt Ehrmantraut contributed during the lightning rounds.
Early on, the Bobcats outscored the Hornets 70-0.
Going into the lightning rounds, the Hornets lagged behind the Bobcats 160-90.
The Hornets scored a perfect 10 on their "Potpourri" lightning round and received a 20-point bonus.
Ehrmantraut helped the team do this by pointing out how obvious a Christmas-themed question was that left the Hornets puzzled at first.
"A question about a yule log holiday came up and we all overthought it," Earegood said. "After around five seconds, Matt shouted 'It's Christmas!' and we were a bit disappointed in ourselves because we overthought the question so hard. It was obvious."
Grand Blanc's scored 90 points on "Human Anatomy Alphabetically." The Bobcats would have scored a perfect 10 but they hurried an answer and missed an otherwise easy question that the Hornets scooped up.
Earegood attributes the Hornets' comeback victory to this moment.
"We ended up gaining 40 net points on that missed shot," Earegood said. "They missed out on 20 points for the bonus, missed 10 points on the question, and we gained 10 points by answering it correctly."
The Hornets nipped at the Bobcats' heels, trailing by a mere 30 points.
During the tossup-bonus round, the Hornets scored 160 points to upset the perennial powerhouse Grand Blanc team.
Chemistry between the Hornets led to the victory.
"Chris and I looked at each other when Grand Blanc went up seven questions and just nodded, knowing we were going to come back," Earegood said. "Chris and I paced their leading scorer and Cameron and Grant scored the four questions we needed to win."
Earegood would love to play the Bobcats again.
"They were a classy team that gave us a run for our money," Earegood said. "I wish there were more teams like Grand Blanc."
The Hornets will return to competition for the Metro League season in late January.
About the Contributors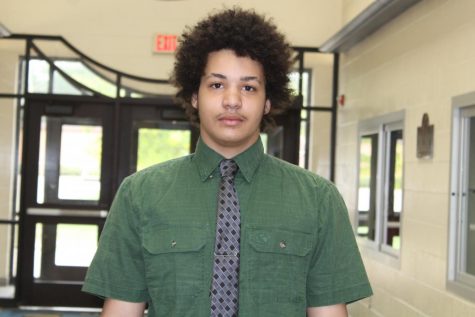 Devontre Oliver, Reporter
Class: Junior

Hobbies: Playing video games -- specifically adventure RPG's.

Future plans: I'm unsure of what I want to do.

Favorite Book: "The...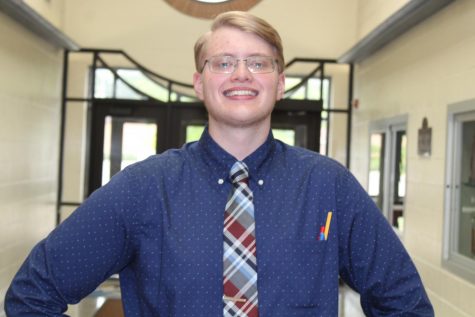 Connor Earegood, Editor in Chief
Class: Senior

Hobbies: I participate in quiz bowl, chess, robotics, Future Problem Solving, and many other "nerd sports."

Future Plans: I plan to...