Basketball drives Walker
Senior Sydney Walker's life reflects that of a typical senior: applying for college, maintaining good grades, and attaining scholarships while still making time for family and friends.
But when you throw practices, tournaments, and games into the mix, this 5-foot, 5-inch shooting guard is happy to take part.
Anyone who has met Walker knows that she is as selfless as they come.
Walker describes herself as an extrovert.
"I think I am a pretty bubbly person," Walker said. "I get along with others and just genuinely like to be around people."
Having played basketball for as long as she can remember, Walker makes her most important decisions based off of her love for the court.
Walker plans to attend Lakeland University to continue her academic and athletic careers after high school.
"It's all really exciting," Walker said. "College is a completely different atmosphere than high school but Lakeland just felt like home."
Walker lives with her parents and two sisters, senior Sierra Walker and junior Saniaa Walker.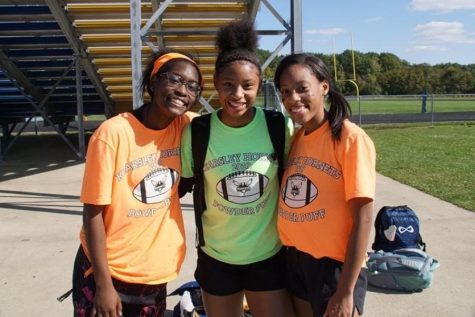 Sydney's twin sister, Sierra, knows their relationship will be fine even when they go their separate ways for college.
"I'll miss her but we've been apart for long periods of time before," Sierra said. "We'll just call and text a lot. I don't really think of it as being apart, we're just taking a break from being together all the time."
Saniaa is proud of Sydney and is excited to support her throughout her college career.
"I'm very happy that she's able to do what she loves while getting her education," Saniaa said. "I can't wait to watch her play at the next level."
Sydney enjoys spending time with family as well as her best friends, seniors Stacia Tipton and JaKeira Wash.
"I don't know what I'd do without them," Sydney said. "They're just like two more sisters."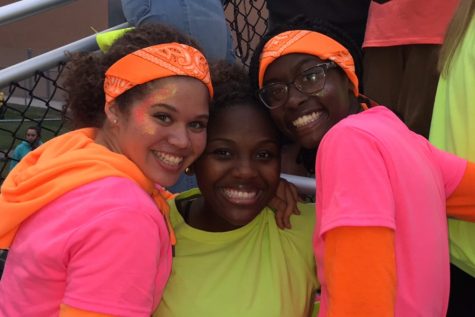 Sydney has played many sports but knew basketball was what made her tick as soon as she started playing.
"When I was younger, my parents would sign me and my sisters up for any sport that they could," Sydney said. "I've done it all, from volleyball to soccer.
"But when they signed me up for basketball, I remember thinking, 'Wow, this is really what I want to do for the rest of my life.'"
Sydney believes basketball teaches her something new every day.
"I love basketball because I can just forget about everything else around me," Sydney said. "I learn something new everyday, whether it's a new skill, how to be a better leader. or just how to be a part of a team."
One thing that Sydney loves most about basketball is the way she feels when she plays.
"It makes me feel crazy because of the adrenaline rush," Sydney said. "The feeling you get when you're running up and down the court, scoring, and hearing the crowd cheer is indescribable."
Basketball made Sydney a better person.
"I've met so many people since I started playing basketball," Sydney said. "Each of them taught me something that I would not have learned without basketball. I wouldn't be the person I am today if it weren't for basketball."
Sydney has coached a youth basketball team for two years with her best friend, senior Stacia Tipton.
"I love working with kids," Sydney said. "It's awesome to watch how they improve over the season and just getting to teach people how to play my favorite sport just makes me happy."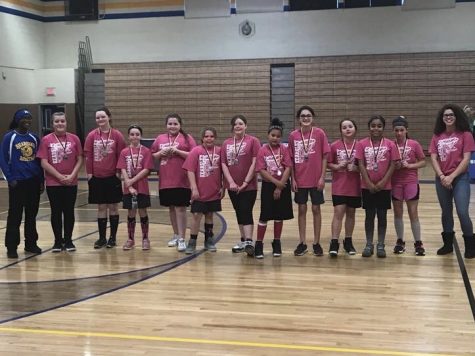 Sydney plans on continuing to work with children by becoming a school guidance counselor after majoring in psychology at Lakeland University.
"I've always been super interested in learning about how the brain works and how people's emotions can affect their everyday life," Sydney said. "I've enjoyed watching how the Kearsley staff interacts with their students and I want to be able to do that too, whether I'm creating class schedules or just giving the students someone to talk to."
In regards to finishing her final high school basketball season, Sydney advises younger players to enjoy it while they can.
"Always have fun. Basketball won't feel right if it's forced," Sydney said. "Enjoy your time on the court, your teammates, your coaches. Don't regret anything because you can't get that time back."
About the Contributor
Stacia Tipton, News Editor
Class: Senior

Hobbies: Shopping and sleeping

Future Plans: I plan to go to college to study English or education.

Favorite Book: "The Hunger...