Maltempi is happy making friends, setting goals
Traveling from Rio Claro, Brazil, to Flint, Michigan, senior Helena Maltempi was in for a fun high school experience in the United States during her first semester stay at KHS.
Leaving Brazil was an experience for Maltempi, as traveling alone was nerve-racking.
"I was nervous and scared because I was traveling alone for the first time and coming to another country where I knew nothing and nobody to start a new life," Maltempi said.
Maltempi overcame this fear with the comfort of her host family: Mr. and Mrs. Josh and Neena Cooper, junior Conner Cooper and sophomore Cy Cooper.
"I knew that a good host family and a lot of good moments were waiting for me in the U.S.," Maltempi said.
Maltempi's host family was not the only one to help her transition to her new routine, as junior Mariah Morris helped Maltempi gain confidence.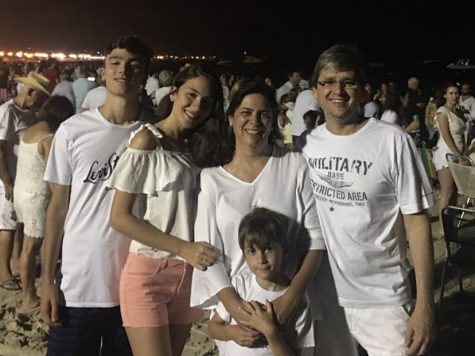 "I started talking to her (Morris) when I was still in Brazil. She is my host brother's girlfriend, so that is why we met," Maltempi said. "Then I found out she is also a cheerleader and when I got here we started hanging out together."
Maltempi believed that the cheer program helped her gain confidence in making new friends in America.
"I made my best friends here (at KHS). The girls on the team are so nice," Maltempi said. "I think that was the greatest part of this experience: making friends with different backgrounds."
Maltempi has been a dancer since she was young, which motivated her to be a part of the cheer team. In turn, she met other students who impacted her exchange experience.
The cheerleading team made a lasting memory with her on the sidelines, especially sophomore Kelti Hook and juniors Sarah McNew, Alexus Ross, and Isabella Baltosser.
"I met Kelti, Sarah, Alexus, and Isabella from the cheer team," Maltempi said. "I still talk to the girls on the team as they were very special to me. It was an amazing experience that I will remember for the rest of my life."
Maltempi enjoyed the sideline cheer season.
"I loved being a cheerleader," Maltempi said. "It was one of my dreams as we don't have this in Brazil. It was so much fun."
As the cheer season came to an end, Maltempi focused on the future.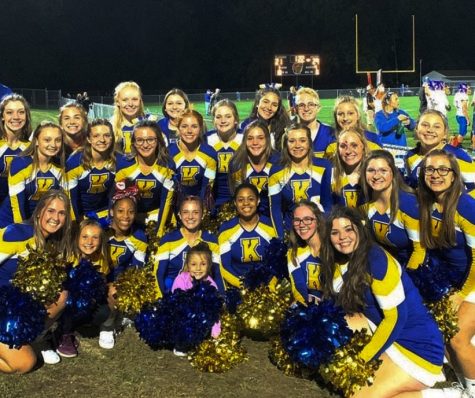 Maltempi's brother, Renan Maltempi, helped her decide to pursue a career in the medical field by following his example.
"I never thought about joining the medical field because I have not had any experience or contract with the field, but my brother who is four years older than me was always an example for me," Maltempi said. "So when he entered medical school two years ago, I got to know better about the college and the profession. I started to research the field on my own time and I fell in love with the field."
Maltempi will continue her studies to pursue a medical career in Brazil.
"Now that I am interested in anything relating to medical — from TV shows to books or speeches — I want to go back to Brazil and go to medical school," Maltempi said.
Maltempi is not sure of exactly what she would like to do in the medical field, but she is narrowing her interests down.
"I am not sure what I want to be just yet as they are many choices in that field," Maltempi said. "I have narrowed it down to a couple of jobs like a surgeon, pediatrician, or obstetrician."
With her future job planned out, Maltempi has goals she wants to achieve as she becomes an adult.
Maltempi wants to encourage herself to reach for larger opportunities.
"For me, a big part of me wants to leave my comfort zone more often than I have let it," Maltempi said. "I really want to put myself out there, I want to talk to more people because this is an opportunity given to me by this program,"
Maltempi plans on traveling in the future as a way to broaden her horizons of the world.
"I want to travel to new cities as it is a great way to put myself out of my comfort zone," Maltempi said. "I want to travel all around the world if I can."
Leave a Comment
About the Contributor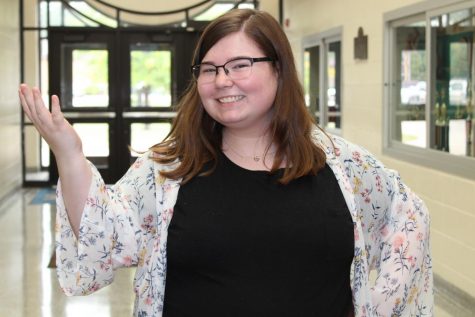 Hope Wills, Special Projects Editor
Class: Junior

Hobbies: Reading, writing, and hanging out with friends and family.

Future Plans: After high school, I plan to attend community...