Quiz bowl starts season 5-1
The quiz bowl team put on a clinic against six Genesee Academic League opponents in October, posting a 5-1 record in the first two meets of the season.
The Hornets played three matches Wednesday, Oct. 9.
Linden came back in the third round to beat the Hornets in their first match of the season, winning over Kearsley 250-230.
Senior Connor Earegood scored nine toss-up questions while senior Chris Moyer scored two.
In their next match, the Hornets beat Lapeer in a blowout and won 280-90.
Earegood answered five questions, senior Cameron Gohs scored four, Moyer responded correctly to three, and junior Matt Ehrmantraut scored one.
The last match of the day came against Powers Catholic. The Hornets won 270-200.
Earegood answered six questions, Moyer scored five, Gohs took two questions, and Ehrmantraut had one correct response.
The Hornets returned to action Wednesday, Oct. 23, with three more matches.
The first match saw Kearsley beat Hartford 370-60.
Earegood buzzed in on 15 questions, Moyer and Ehrmantraut scored three apiece, and Gohs answered a question himself.
The Hornets stung Goodrich in the second match of the night 410-80.
Earegood scored 13 questions, Moyer scored nine, Ehrmantraut locked down two questions, and senior Grant Sterling rounded of the scoring by answering a question.
The last match of the night came against Davison. The Hornets took a 340-110 victory.
Earegood answered 10 questions, Moyer responded to six, Gohs scored two, and Ehrmantraut and Sterling each buzzed in on one question.
Gohs feels the team is off to a good start to win the Genesee Academic League, the first league of the quiz bowl team's long season.
"My hope is that we win one of our leagues," Gohs said, "and I think we can do it."
He feels the Hornets' one loss was an outlier.
"I don't think we need to do anything to beat Linden," Gohs said. "We can already do it. I think we just had a bad game."
About the Contributor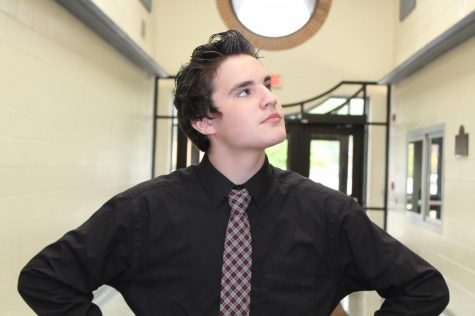 Jonathen Hart, Managing Editor
Class: Junior

Hobbies: Studying law and politics

Future Plans: I plan to become President of the United States of America.

Favorite Book: "Barack...