Indigenous Peoples' Day could replace Columbus Day in Michigan
State Sen. Jeff Irwin, D-Ann Arbor, introduced Senate Bill 568 to establish Indigenous Peoples' Day in place of Columbus Day.
Irwin sponsored the bill along with state Sens. Betty Jean Alexander, Erika Geiss, Jeremy Moss, Mallory McMorrow, Dayna Polehanki, Stephanie Chang, Rosemary Bayner, and Winnie Brinks.
Sophomore Ameirr Garner, who is of native heritage, said that Columbus Day is not as wonderful as it seems. She supports the change.
"There is really no reason to celebrate a day that is a lie," Garner said. "It (the change) would cause more recognition for natives because, believe it or not, many people don't even know that we still are alive and we never get any recognition for what we contributed to this country."
This is not the first time groups pushed for this holiday.
In 1977, the United Nations held a conference on discrimination against indigenous peoples in the Americas in order to address these concerns.
Columbus Day, created by President Franklin D. Roosevelt as a federal holiday in 1937, celebrates Christopher Columbus' discovery of the Americas.
Columbus Day was originally celebrated Oct. 12, but the day switched to the second Monday in October around 40 years ago.
Controversy over Columbus' character and the brutality of the subsequent slave trade and Great Dying have led many to challenge Columbus Day in recent years, calling for commemoration of native groups.
Indigenous Peoples' Day will celebrate the diversity of the United States' native cultures.
Seven states, including Alaska, Hawaii, Oregon, and South Dakota, already adopted a bill similar to Michigan's proposed bill.
If the bill passes, Michigan would be the eighth state to pass a bill replacing Columbus Day.
Several Michigan cities including Ann Arbor, East Lansing, Ypsilanti, Alpena, Traverse City, and Ferndale already adopted similar measures.
The bill is one of many steps in creating Indigenous Peoples' Day.
About the Contributor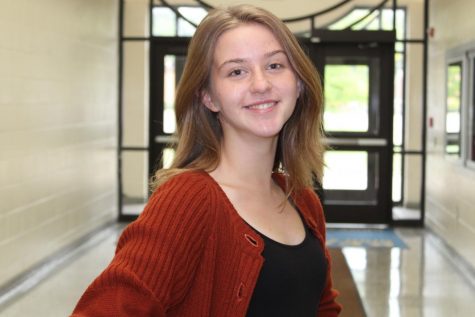 Molly Gunn, Special Projects Editor
Class: Junior

Hobbies: Volleyball, tennis, sailing, and cooking.

Future Plans: I would love to go to college to study culinary, law, or mathematics....