Students get spooky for Halloween
Hang on for a minute...we're trying to find some more stories you might like.
Costumes, candy, and haunted houses occupy students' thoughts as they prepare to celebrate Halloween, which falls Thursday, Oct. 31.
While some will wear costumes to school and celebrate the day of Halloween, many students plan to carry Halloween festivities into the weekend.
Freshman Layna Silvas will keep her Halloween plans simple.
"I'm going to my older brother Brendon's house and passing out candy," Silvas said.
Juniors Bailey Palmer and Allison Eible also made simple plans.
"I'm going to Alli's house and hanging out a bit before going trick-or-treating," Palmer said.
Many other students, including senior Gibson White, will attend weekend parties.
"I'm planning on trick-or-treating with (senior) Markayla (Shannon) and going to a costume party that weekend," White said.
Some students will celebrate Thursday because they are busy over the weekend.
Sophomore Derrick Phipps and his friends will trick-or-treat Thursday, but he will stay home for the weekend because he has football practice the following Saturday.
"I'm pretty excited," Phipps said. "My life has changed recently and I feel like I'm going to have a lot of fun."
Halloween isn't just for the students.
Even Mr. Chris Torok, mathematics teacher, is taking part in Halloween festivities.
"I'll be dressing up as an educator," Torok said.
According to Mr. Brian Wiskur, principal, students can dress up in their costumes Thursday as long as students don't wear masks or bring fake weapons as props.
"It's always been a tradition," Wiskur said, "as long as it's clean and appropriate."
About the Contributor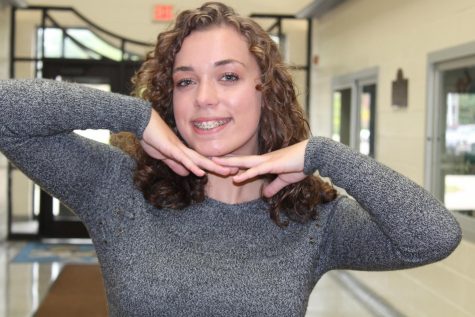 Mackenzie Atkinson, Photography Editor
Class: Junior

Hobbies: Taking pictures of landscapes and sports

Future Plans: I plan to move to the Carolinas and go to college for environmental...