Mr. Kearsley takes a year off
Mr. Kearsley, the annual talent show held during homecoming week, will not occur this year.
The Kearsley cheer team previously sponsored the event. They canceled the show because it wasn't as profitable as they thought it would be.
Coach Brooke Sharrard said there wasn't enough money coming in.
"In years past, it has been used as a fundraiser for the program," Sharrard said. "Last year it was different and there was little participation and attendance at the event.
"We chose to focus on other fundraisers and take a year off and we agreed to bring it back next year."
KVC will put on other fundraisers to take the place of Mr. Kearsley.
"We have done the Flint Firebirds fundraiser last weekend, in which we raised enough money to purchase a set of new uniforms," Sharrard said. "We will also be selling local honey at the homecoming game."
Junior Isabella Baltosser, cheerleader, agrees with Sharrard that Mr. Kearsley didn't produce enough money.
"Unfortunately last year we only made a $70 profit out of it and my coach didn't feel it was worth it to put it on again," Baltosser said.
Baltosser misses the event but understands why it will not be held.
"I've always personally enjoyed Mr. Kearsley but in the end it just wasn't worth all the stress on us cheerleaders," Baltosser said.
Sophomore Kelti Hook, cheerleader, doesn't think canceling Mr. Kearsley was a good idea.
"(I think) it's bad because it helped us raise a lot of money for our program," Hook said. "We also did a lot of other fundraisers to help us but anything helps to buy whatever we need."
About the Contributor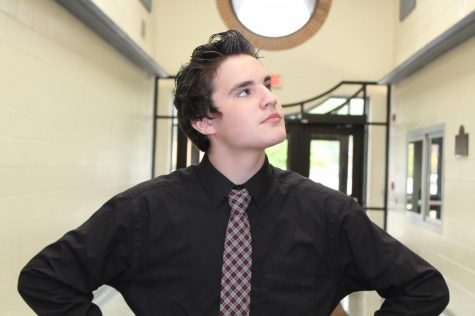 Jonathen Hart, Managing Editor
Class: Junior

Hobbies: Studying law and politics

Future Plans: I plan to become President of the United States of America.

Favorite Book: "Barack...