The Eclipse promotes Earegood, Taylor to top positions
Before the 2019 school year comes to a close and The Eclipse shuts down for the summer, one final act had to take place for the news site — naming the executive editors.
Junior Connor Earegood has been named editor in chief, in charge of leading The Eclipse for the 2019-2020 school year.
Working as arts and entertainment editor his sophomore year and taking the position of managing editor this year, Earegood plans to end his fourth year of high school — and fourth with The Eclipse — as editor in chief.
Earegood isn't intimidated by the position, using his past experiences in journalism to guide him.
"I feel confident that I will perform my duties at a high level," Earegood said. "My work ethic and leadership skills will help me lead The Eclipse into its first year without Mr. Darrick Puffer as our adviser.
"I look forward to working with our staff and making the 2019-2020 school year the best yet."
A meticulous planner, Earegood wants to increase production in certain categories by putting the right editors in charge.
"I plan to increase our A&E and photo section output," Earegood said. "The Eclipse didn't have designated editors for those categories this year, and we felt the results quickly.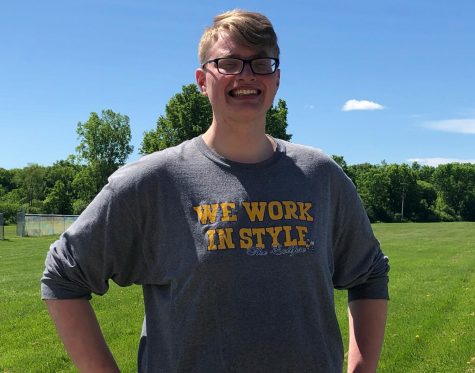 "Last year I was the A&E editor with the sole purpose of increasing our output, and right now I am brainstorming on who to put in charge of the category to perform a similar task."
Earegood dreamed of being editor in chief since his first year in journalism.
"I am ecstatic about being editor in chief," Earegood said. "I remember sitting in Mr. Puffer's room on the first day of my freshman year. To think that I've risen through the ranks of the newspaper I love and care about is surreal.
"I've wanted to be editor in chief since I joined The Eclipse, and to see the fruits of my labor is amazing."
Junior Elizabeth Taylor earned the managing editor position.
"Puffer and I wanted to leave our next adviser with positions to promote in order to make The Eclipse their own," Earegood said. "We agreed that in order to lead The Eclipse into a new year with a new adviser, we needed to have our executive editor positions filled.
"Elizabeth Taylor was the unrivaled choice for the position. Her style is superb, her work ethic is incredible, and she has the communication skills to work with writers both personally and professionally. She has done the work to earn the position, and it didn't take much deliberation to decide to promote her."
Taylor joined The Eclipse this year, becoming student life editor during the year.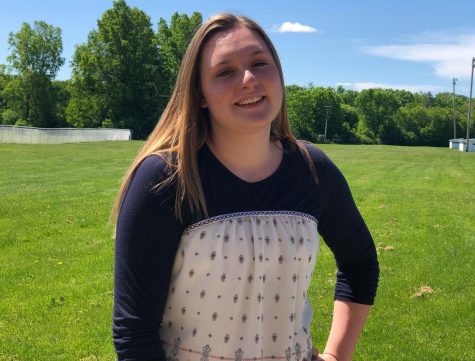 Being named the new managing editor, Taylor is happy to pass her wisdom to the reporters coming next year.
"I'm really thankful for all that I have learned so far in this class," Taylor said. "I am excited that I'm able to pass on what I've learned to the new reporters."
Taylor plans on carrying out Puffer's legacy within the classroom.
"I plan on continuing the traditions that have been placed in the class over the years by Mr. Puffer and all of the other editors," Taylor said. "I also plan on helping The Eclipse continue to be the best news source for KHS."
In journalism, new students are called rookies and returning writers are veterans.
Being a rookie can lead to all kinds of stress due to the different teaching style presented to them on the first day.
Taylor feels it is important to have fun and take editing notes positively.
"I would tell the rookies to always try their best and have fun with the rest of the class," Taylor said. "Don't let the veterans' comments on your work intimidate you as we are just trying to help you become the best writer you can be."
The settlement of each position leaves Puffer in a position of peace, knowing Earegood's capabilities helped him earn the editor in chief position.
"He (Earegood) has been in staff since his freshman year and, as each year passed, his work ethic and skills have improved," Puffer said. "He has been promoted to managing editor this year and did a great job, which made it easy for me to pick him as editor in chief."
Puffer plans to leave The Eclipse to his students and the new adviser, Mrs. Marti VanOverbeke.
With his retirement, Puffer has given his trust to Earegood and Taylor to care of the news site while he is gone.
"I'm confident that Connor and Elizabeth will work great together and care for the news site's business in an effective and productive manner," Puffer said.
About the Contributor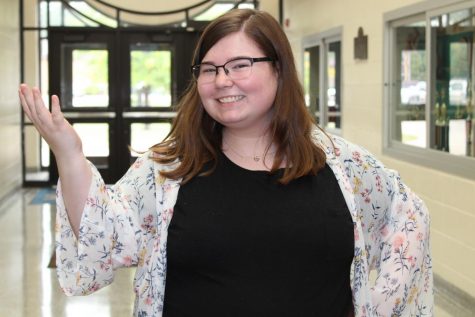 Hope Wills, Special Projects Editor
Class: Junior

Hobbies: Reading, writing, and hanging out with friends and family.

Future Plans: After high school, I plan to attend community...