What seniors will miss and what they're looking forward to
Hang on for a minute...we're trying to find some more stories you might like.
Senior year seems to be the fastest out of the four years of high school.
Students trudge through the years, begging for it to finally be over.
We've made it. The moment all seniors have been waiting for. The end of our high school careers.
While seniors can't wait to leave, they'll still miss high school and the memories it has brought.
Senior Abbigale Bellmer will miss a lot about high school.
"I will miss the people and having something to do every day," Bellmer said. "I'll miss the fun experiences and the memories you make that are specific to high school. I'll miss the teachers that were impactful and really cared about their students."
Teachers who really care stick with their students for years to come. Students don't forget the memories they shared with that teacher.
KHS alumna Rachel Miller said that Mrs. Courtney Cox, science teacher motivated her to do better, and the advice Cox has given sticks with Miller every day.
"She (Cox) isn't just a teacher just there to educate her students on the subject, but she also gives life lessons. She cares deeply about her student's happiness," Miller said.
Miller also believes that Cox helped her graduate.
"Senior year was really difficult after losing my sister," Miller said. "She was the one on the sidelines pushing me through to graduation with her kind heart and supportive talks. Cox believed in me when I struggled to believe in myself."
Senior Kayla Simpson is looking forward to the freedom that graduating high school will bring, and she's excited for her college life.
"I'm excited to finally be done," Simpson said. "We've all been waiting for this moment for 13 years and it has finally come."
"I can't wait to start the next chapter of my life, go to college and be able to do what I want without being held back by being in school all the time," Simpson said.
While spending time in high school, you make a lot of friends. You spend five days a week with them for four years and eventually they become like your second family.
Senior Tiffany Wheat will miss the friends she's made in her time at KHS.
"I'm honestly going to miss walking through the hallways with all of my friends and making memories that will last forever," Wheat said. "I'm going to miss being in high school and (miss) all of my friends so much."
About the Contributors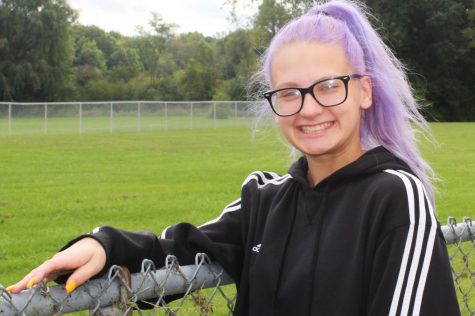 Racheal Cowell, Reporter
Birthday: July 29, 2001

Hobbies/Interests: Running.

Favorite Quote: "Road work ahead? Uh yeah, I sure hope it does." -Drew Gooden

Favorite...