The flu has reached its peak this year
Hang on for a minute...we're trying to find some more stories you might like.
Pounding headaches, pain, fevers, and racking up your cart with tissue boxes are all signs of this year's flu outbreak.
Normally, the flu reaches it's peak during the month of February.
While we are now in the beginning of May, the flu season is still here but listed as being minimal by the Centers for Disease Control and Prevention as of April 20.
Reported by Mass Live, between the months of October 2018 to March 2019, 18,900 to 31,200 people have died due to the flu.
Symptoms associated with the flu include the following: sore throat, muscle and body aches, fever or feeling feverish chills, and coughing.
Sophomore Kenda Barrett suffered from the flu this season.
"When I had the flu I could not talk because my throat hurt so bad," Barret said. "It was also hard for me to keep food down."
So far this year, 347,000 people have been hospitalized with the flu, reported by AAP News & Journalism Gateway.
Out of the 347,000 hospitalized flu victims, 26,000 were children, according to the CDC.
Ms. Andrea Rossi, nurse practitioner, said that it is better to be away from people when you have the flu and advises washing hands thoroughly.
"You should stay home when you have the flu," Rossi said. "Also make sure to wash your hands."
About the Contributor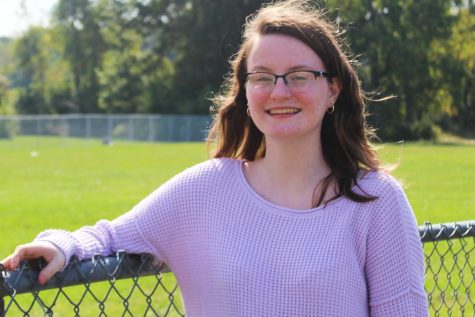 Allison Skinner, Reporter

Birthday: Sept. 16, 2003
Hobbies/Interest: I like to sing and I enjoy cheering.
Favorite Quote: "Practice makes perfect." - John Adams
Favorite...