White will be on 'America's Got Talent' for Lego-building skills
Hang on for a minute...we're trying to find some more stories you might like.
Senior Stephen White has had a passion for building things out of Lego bricks since a young age, and he decided to take things more seriously when building things with Lego bricks during his sophomore year.
He began to practice for at least an hour every day so that by his senior year, he would be able to build anything.
And the practice has paid off because he is now proud to showcase his abilities on "America's Got Talent."
White received an invitation to be on the show at the beginning of his senior year and he plans to go to New York on Saturday, April 6, to show the world his unique talent.
"I'm really excited. It was hard hiding this from my friends," White said.
White feels the pressure to impress during his time in the competition.
"I think my biggest fear is letting my parents down because they spent so much money on this, and I feel like they expect a lot out of me since I have been doing this for so long," White said. "I also am scared my friends are going to be embarrassed and are going to stop being friends with me."
"
They don't get it. I really love playing with my Legos."
— Stephen White, senior
Hiding this talent from all of his friends has been a struggle for White. He wishes he could tell them all how important it is to him, though he is afraid they won't understand.
"They don't get it. I really love playing with my Legos," White said.
White knew he was good, but he never expected to be on "America's Got Talent."
White now has the ability to build anything — from a little car, all the way up to a whole police station.
When White began middle school he would secretly have races with some of his friends to see who could build cars the fastest.
By his eighth-grade year, White was racing his friends to see who could build full-on towns the fastest. White would always win, finishing in just seven minutes.
Building things out of Lego bricks has been one of White's favorite things to do since he was 5 years old when he got a Lego set for Christmas.
"They are just so cool, they come in so many sizes and shapes and colors," White said. "I like how you can do almost anything with them."
White's parents have set high standards for him and will be disappointed if he doesn't make it to finals.
"He has spent endless nights up in his room building. He would time himself and go again and again until he beat his record," Mrs. Crystal White, his mother, said. "I know it would break his heart if he doesn't make it. Every paycheck I got, 30 percent of it went into his Legos."
White is nervous for the big audition and is putting in more time as days go on.
Lego building hasn't been the easiest for White. There have been days where he couldn't get any sleep, where he would just lay in bed thinking about building.
"Yeah, it gets really intense," White said. "Sometimes I even get too caught up and forget to do my homework."
White is afraid his parents might make him give building up if he doesn't make it to the final.
"My parents support me, but if I don't make it to final I could lose this opportunity," White said.
Lego building is White's dream career and he hopes everything goes well in New York City.
Disclaimer- This story is made up and is completely fictitious. Don't believe a word of it. April Fools!
About the Contributors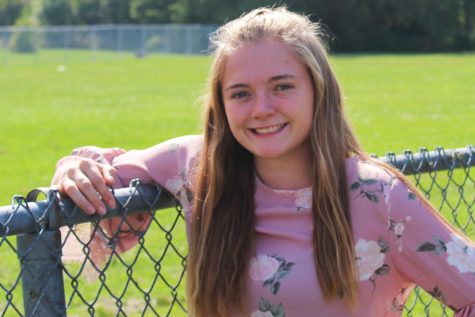 Makenzie Boillat, Reporter
Birthday: July 23, 2001

Hobbies/Interests: Cheer, going on walks, and watching Netflix.

Favorite Quote: "Nothing can dim the light that shines from within."...