Brown, Ruffin, Judd continue road to state final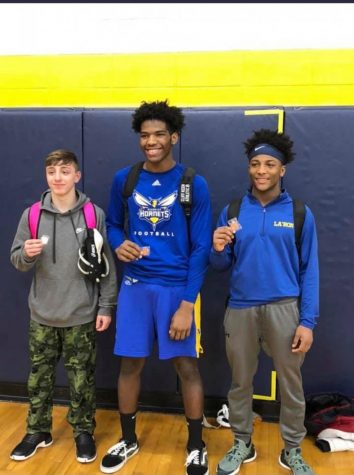 Three wrestlers advanced to the MHSAA Division 2 individual state final on Friday, March 1, and Saturday, March 2, at Detroit's Ford Field after qualifying out of the Gaylord regional Saturday, Feb. 16.
Junior John Brown placed second at 171 pounds, while junior LaRon Ruffin and sophomore Jason Judd each qualified by finishing third. Ruffin competed in the 125-pound weight class, while Judd wrestled at 112.
Brown is happy that he has the chance to make it to the individual state final.
"It's a dream come true, to be completely honest," Brown said. "It's a good feeling knowing all our hard work and time wasn't for nothing."
Brown feels support from his teammates, which encourages and pushes him.
"It always helps for you to have support from your teammates and friends out there on the mat," Brown said. "It gives you that extra push to do better. They don't allow me to get down on myself, and I have the same expectations for them."
Ruffin felt the same about his experience.
"It feels good to be at the big show once again. I've been working for it ever since I lost in the blood rounds of last year's regionals," Ruffin said. "I'm working everyday to stay at the level I'm on. You'll see me down in Ford Field again."
Judd improved so he could make it to the final after missing it last year.
"It feels great since I didn't make it last year," Judd said. "I believe anything could happen, so I just (need to) be on my A game."
Judd said he is glad to be advancing with his teammates.
"I feel really great that my brothers made it along with me," Judd said.
About the Contributor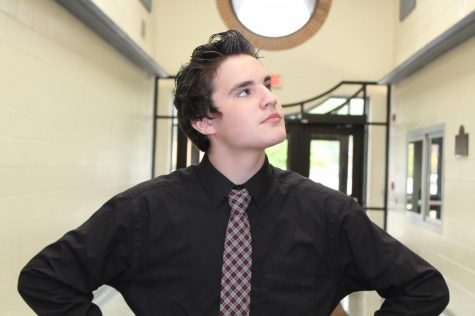 Jonathen Hart, Managing Editor
Class: Junior

Hobbies: Studying law and politics

Future Plans: I plan to become President of the United States of America.

Favorite Book: "Barack...