Women's History Month: Malala Yousafzai impacts education for the better
This is part four of a five-part series.
Inspiring people across the world, Malala Yousafzai impacted educational opportunities for girls by telling her heroic story.
Yousafzai was born in Mingora, Pakistan, July 12, 1997.
In Pakistan, it isn't socially acceptable to have a girl instead of a boy, as girls are seen more as a liability.
But her father, Mr. Ziauddin Yousafzai, was more than glad to give his daughter the best life he could.
Ziauddin was a teacher for a girls' school in their village, which he took Yousafzai to.
But the school was closed down due to the rising power of the Taliban, an Islamic political group.
The Taliban banned luxuries like owning a television, playing music, and girls going to school. These bans were enforced with cruel punishments.
Yousafzai was only 12 years old when she spoke out publicly for her right to an education.
Her public resistance of the Taliban led to the group targeting her as a dangerous influence.
Mr. Ed Councilor, history teacher, said if citizens don't speak out against the evil in the world, it will only thrive.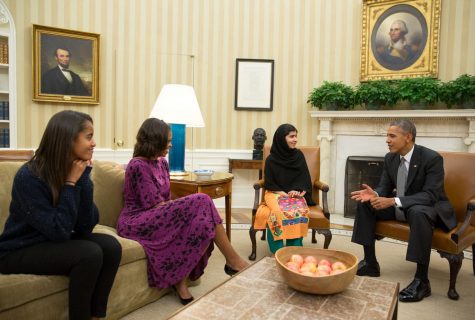 "If people do not stand up for the injustices of the world they will only continue to grow," Councilor said. "If we, as a society, do not stand up to them, then eventually the injustices will overtake all of our lives and there will be no one left to stand up for us."
On Oct. 9, 2012, Yousafzai was on her way from school when a masked gunman from the Taliban boarded her school bus.
The masked man shot Yousafzai in the left side of her head, leaving her for dead.
After the incident, she was rushed to a hospital in Birmingham, England.
What Yousafzai didn't know during her hospital stay was that news agencies were reporting her story about standing up against the discrimination in Pakistan.
She woke up 10 days later and continued her road to recovery.
Yousafzai was then left with a choice: choose to use her story to fight for every girl across the globe or leave her story behind to lead a quiet life.
She chose the former.
With the help of her father, Yousafzai established the Malala Fund, a charity that gives girls the opportunity to go to school.
Because of her work and dedication to women's educational rights,  Yousafzai received the Nobel Peace Prize in December 2014. She is the youngest recipient of the award.
Yousafzai continues to fight for equality by traveling across the globe to meet with girls who face poverty, war, child marriage, and gender discrimination. She wants every story to be heard.
Discrimination can ruin people in many ways, according to Councilor.
"Discrimination robs us of a person's gifts, talents, and abilities," Councilor said. "It is the gifts and talents of many different races, beliefs, and cultures that have made America."
Yousafzai believes there is still work that needs to be done and encourages people to fight for education and equality.
Councilor believes everyone deserves a right to an education as it helps a country grow.
"Every time society prevents a person from getting an education, society weakens itself. Every person is born with special gifts and talents," Councilor said. "When society discriminates against a single person, gender, or race, we, as a society, lose those talents or gifts."
Leave a Comment
About the Contributor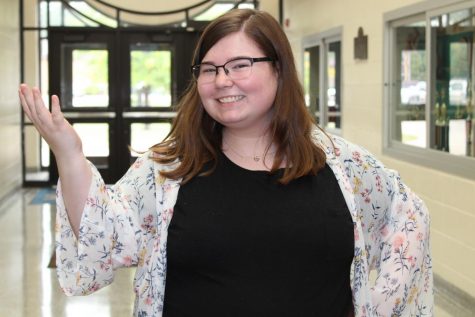 Hope Wills, Special Projects Editor
Class: Junior

Hobbies: Reading, writing, and hanging out with friends and family.

Future Plans: After high school, I plan to attend community...