Women's History Month: Williams pushes for women's equality
The Olympic Games are very exciting each year, and people can watch athletes while supporting their country. It is also a time for athletes to use their fame to advocate for causes that are special to them.
Olympian Serena Williams has used her time to promote racial equality and support the growth of women's rights.
Williams has openly spoken about the wage gap between men and women in tennis.
In an interview with Glamour, Williams said, "Will I have to explain to my daughter that her brother is gonna make more money doing the exact same job because he's a man?
"If they both played sports since they were 3 years old, they both worked just as hard, but because he's a boy, they're gonna give him more money?"
Williams has joined with her sister, fellow Olympian Venus Williams, to fight sexism.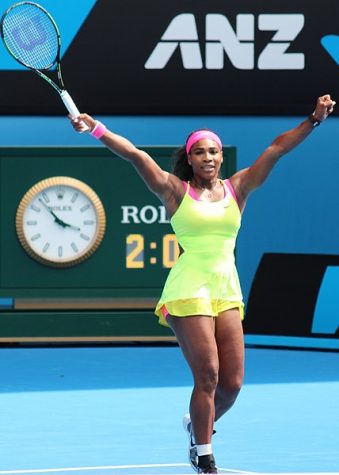 Junior Raydoffa Braziel feels that other players should follow Williams' lead for speaking about the wage gap.
"Women tennis players are putting in the same amount of work and dedication to their sport that males do, so why can't they get paid the same amount as males?" Braziel said.
Braziel is influenced by Williams' effort and spirit.
"Serena influences me everyday to take risks and to commit and work hard on everything. Her dedication to her craft and the boundaries she has overcame, being a black woman, taking over a primarily white sport, is super important to me," Braziel said.
Williams makes Braziel enjoy tennis.
"She is also one of the main reasons I love watching tennis," Braziel said. "Her spirit, power, prowess, finesse, technique, and effortlessness is just amazing."
Despite the positivity that has been spread through her media presence, Williams has also received backlash from tennis fans, along with officials.
Even with the amount of negativity she has received, Williams has been able to recover and hold her ground through it all.
When speaking of her treatment from an official with receiving a code violation for cheating at the U.S. Open, Williams fought back gracefully:
"There are men out here that do a lot worse, but because I'm a woman you're going to take this away from me?" Williams said.
"I did not have coaching. I don't cheat to win. I'd rather lose," Williams said.
Williams continues to fight for women's rights in tennis and inspire other players.
Junior Samantha Timm plays on the girls junior varsity tennis team and is motivated by Williams.
"I think the fact that she is a part of so many minority groups and is still able to accomplish all that she does is extremely motivating," Timm said.
Timm also noted the sexism in the sport, especially at the national level.
"If she shows any emotion during a match or gets mad at the ref, she gets condemned for it, but if a man does it, nothing happens," Timm said.
Leave a Comment
About the Contributor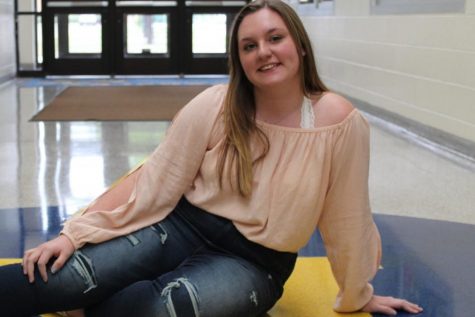 Elizabeth Taylor, Managing Editor
Class: Senior

Hobbies: Horseback riding and bowling.

Future Plans: I plan on attending a university to study optometry.

Favorite Book: "The...