Black History Month: Mott's first black president breaks glass ceiling
It was a long road traveled from 1960s Oklahoma to modern-day Flint for Dr. Beverly Walker-Griffea to become the first black person and the first woman to serve as president of Mott Community College.
Walker-Griffea, who has overcome many of society's rules to become successful, stands as an example of success.
"I hope that all can see through my work that barriers can be demolished and glass ceilings can be broken," Walker-Griffea said.
When Walker-Griffea interviewed for the president's position at Mott Community College, she saw the opportunity and hope in the area.
She believes that the success in her life has influenced many people in the black community and many women who have crossed her path.
As a role model, Walker-Griffea has not taken her position at Mott and in the community lightly since she took over in August 2014.
She has worked diligently to ensure that all students have the steps that they need to be successful.
"
I hope that all can see through my work, that barriers can be demolished and glass ceilings can be broken.
— Dr. Beverly Walker-Griffea, Mott president
Creating "Dr. Beverly's Keys to Success," Walker-Griffea has given a backbone to the generations that she has influenced.
Some of the steps include:
Be patient, kind, and considerate.
Seek to create peace instead of chaos.
Accept and celebrate who you are as a person and confidently embrace all of the decisions you make in life.
Never look back, except to learn from your past.
Enjoy your life, have fun, and laugh a lot, seeing beauty in the little things placed around you.
This year, Walker-Griffea has been nominated for the award of excellence from the Genesee District Library.
She is humbled that her success has given her this recognition.
"My passion is helping all people have the opportunity for a great education," Walker-Griffea said. "I don't do this work for an award."
Growing Up
During the 1960s the United States faced an era of change.
Born in Tulsa, Okla.,  Walker-Griffea was too young to understand how the world was changing around her.
Walker-Griffea grew up in a home with her parents and brother.
Her childhood was what every childhood should be: riding bikes, playing games, and roller skating.
No matter what was happening in the world, Walker-Griffea's parents made sure to instill values that they were taught as children.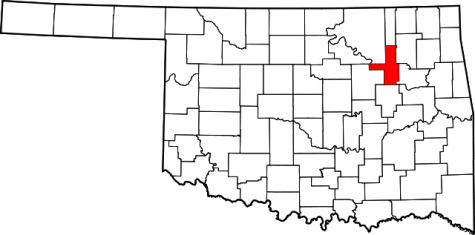 Whatever was on the agenda each day, Walker-Griffea and her family always found time to spend with each other.
Every night the Walker-Griffea family would eat dinner together, which allowed them to grow closer and keep a bond most families do not have.
Since Walker-Griffea's father was a pastor, most of the time spent as a family was during church services and activities.
Along with family, the friends that were made from church would forever stick with her.
According to Walker-Griffea, there were two types of religion in Oklahoma: church and football.
"Saturday and Sunday found most of us listening to the radio or watching TV as we cheered on the Oklahoma Sooners and Dallas Cowboys," Walker-Griffea said.
Until the age of 4, Walker-Griffea attended an all-black preschool.
However, kindergarten was different.
"I began kindergarten at 4 and, unbeknownst to me, I was one of four African-American children that attended an all-white elementary school."
After a year in kindergarten, Walker attended an almost all-black elementary school from first through sixth grades.
"We were too young to recognize racial differences and the change that was happening around us," Walker-Griffea said.
Walker-Griffea's mother was a teacher.
Her parents were well-known in their community, which challenged Walker-Griffea and her brother to be on their best behavior at all times.
Later in her public education, she faced the integration laws that were set in place after segregation was made illegal in the United States.
Beginning the seventh grade meant that she would ride the bus 15 miles from her house to attend school.
"I was one of a small group of students zoned to attend a top all-white school on the south side of Tulsa," Walker-Griffea said. "I was only one of the 10 percent of the total school population that was African-American."
Education & Career
After graduating high school, Walker-Griffea attended Oklahoma State University to obtain her bachelor's degree and then began working for the university as a representative.
During this experience, she established a program to help minorities.
"I created the program that supported students and families of color to understand the importance of higher education," Walker-Griffea said.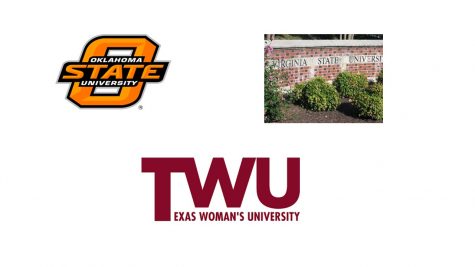 Walker-Griffea then went back to school at Virginia State University to receive her master's degree.
Soon after, she became an academic counselor at Old Dominion University in Norfolk, Va., where she worked with many different people with challenges.
"I primarily supported at-risk students and found the hardest challenge was keeping single parents in school," Walker-Griffea said. "No matter what type of strategies I used, they would drop out."
Before she chose a university to attend to further her studies and obtain her doctorate degree, Walker-Griffea knew that she wanted to learn more about the ways she could help single parents be successful.
At Texas Woman's University, she found that the school offered a doctorate in child development, and she liked that the program gave her the foundation she needed to rely on for the rest of her career.
"I felt this expansive program would provide the information I needed to understand the stages of life and needs of student-parents attending college," Walker-Griffea said.
This article was updated on Feb. 25. One update was to Walker-Griffea's elementary education timeline. A second update was when Walker-Griffea became an academic counselor at Old Diminion.
View Comments(1)
About the Contributor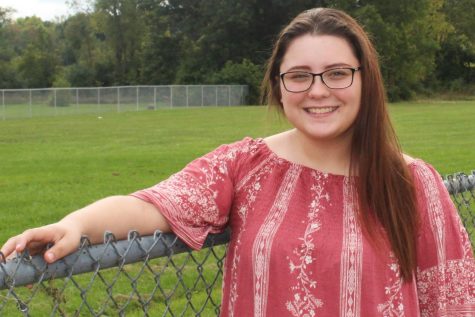 Alexis Roof, Reporter

Birthday: Aug. 30, 2001
Hobbies/Interest: I enjoy bowling, reading, hanging out with friends, and watching Netflix.
Favorite Quote: "Being...