KHS students celebrate Thanksgiving
Hang on for a minute...we're trying to find some more stories you might like.
Everyone seems to love that time of year when their family comes together with plenty of food to stuff their faces.
Thanksgiving takes place Thursday, Nov. 22, this year.
Many people practice this celebration with decorations, food, and a gathering of friends and family.
Junior Maddie Alpin spends her Thanksgiving with family.
"I go to my grandma's every Thanksgiving. We make the traditional turkey, green bean casserole, pumpkin pie for dessert, and a variety of other things," Alpin said. "To me, this holiday means celebrating the people and things you're thankful for."
When Thanksgiving comes to mind, you may picture football fields, colorful fall leaves, and pumpkin pie.
This holiday tends to bring families together, and it creates feelings of joy for many people who participate.
Thanksgiving gives individuals a reminder to be thankful for the people in their lives, things they have, and the opportunities they are offered.
Junior Taryn Hass celebrates the holiday at her grandmother's home.
"We usually go to my grandma's," Hass said. "I eat ham instead of turkey because turkey is nasty. Candied yams are my favorite."
The first harvest for the pilgrims in 1621 was the first Thanksgiving.
We have this same feast concept today, along with applying our gratitude for whatever is in our lives.
Sophomore Hannah Shiel believes Thanksgiving brings families together.
"Usually I celebrated it with my mom and step dad, but my aunts and uncles also come over," Shiel said. "To me, it means the family gets together and can spend quality time together, which makes it one of my favorite holidays."
The thumbnail image on the news site for this story is from flickr.

About the Contributor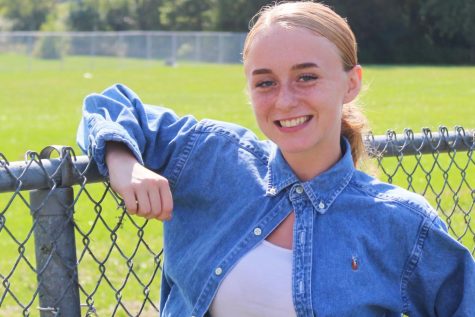 Serenity Booth, Reporter
Birthday: February 17, 2002

Hobbies/Interests: Reading, fashion, writing, art, music, and cosmetology.

Favorite Quote: "Don't cry because it's...