Michigan voters have three ballot proposals to consider
Hang on for a minute...we're trying to find some more stories you might like.
The 2018 Michigan ballot proposals could change the way Michigan is both politically and economically.
On Tuesday, Nov. 6, voters all across Michigan will have the chance to amend the Constitution of Michigan.
Three proposals are on this year's ballot, two of which would be amendments to the Constitution.
The three proposals include the legalization of marijuana, stopping of gerrymandering, and making changes to the state ballot.
Proposal 1: Legalization of Marijuana
The legalization of marijuana is the first proposal on the ballot.
This new law would amend the previous law about the medicinal use of marijuana and change it to make recreational use legal.
If passed, there will be a 10 percent tax on any sale of marijuana, including edibles.
Legalizing marijuana would allow people, 21 years and older, to legally buy marijuana and marijuana infused edibles and grow up to 12 marijuana plants for personal consumption.
With this proposal comes the rules of:
 10-ounce limit kept at any residence
Anything over 2.5-ounces must be kept in a closed container
A person can gift, but not sell, a maximum 2.5-ounces to a person 21-years and older
The proposal would give the authority to municipalities to limit or prohibit the sales of marijuana within their boundaries.
Landlords would have the right to prohibit and evict a person(s) based on their use of the cultivation and use of marijuana on their property.
Also, employers will legally be able to resist employment and fire an employee if the person tests positive for marijuana.
Proposal 2: Voters Not Politicians
Proposal 2 would become a Constitutional amendment, which would allow for a 13-person commission to be created in order to stop gerrymandering.
Gerrymandering occurs when politicians manipulate the voting boundaries, to keep their party in control of the government after the next election.
The commission would consist of eight registered voters who self-identify with one of the two major political parties and five registered voters who self-identify with neither of the major political parties.
The commission would be in charge of redrawing voting boundaries that would have equal population which would be diverse and reflect the community's interests.
In addition, the commission would exclude any of the following people: partisan officeholders and candidates, their employees, certain relatives of the officeholders and candidates, and lobbyists.
This proposal does require funds for commission operations and compensation.
Proposal 3: Statewide Ballot
The last proposal on the ballot would create automatic and same-day voter registration, no-excuse voter absentee ballots, and straight-ticket voting.
This proposal would become a Constitutional amendment also.
The current law of absentee voting says that people must have a reason for their absence in order to receive an absentee ballot.
This proposal will allow anyone to obtain an absentee ballot even if there is no excuse for their absence.
Straight-ticket voting would allow someone to mark one box on the ballot during partisan voting. If the voter marked a ballot for the X Party, for instance, then all candidates of the X Party would receive that person's vote.
In addition, if this proposal passes, people who renew or apply for their drivers license will automatically be registered to vote.

About the Contributor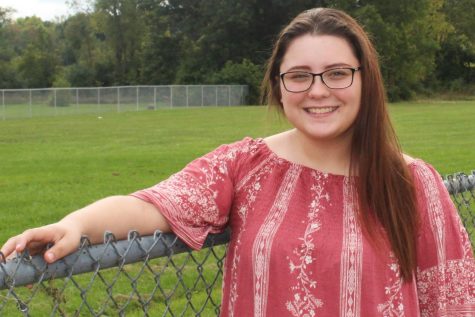 Alexis Roof, Reporter

Birthday: Aug. 30, 2001
Hobbies/Interest: I enjoy bowling, reading, hanging out with friends, and watching Netflix.
Favorite Quote: "Being...