Hornets stung in homecoming thriller
Hang on for a minute...we're trying to find some more stories you might like.
Kearsley fans were certainly entertained, if not pleasantly surprised, by the football team's 37-30 loss to Swartz Creek on Homecoming.
Keeping pace with a successful Dragons team, the Hornets played well through the majority of the game Friday, Oct. 5.
However, the Hornets fell behind early, allowing three touchdowns in just the first 10 minutes of the game and getting behind 23-0.
Swartz Creek's dynamic running duo of seniors Max Murphy and Thomas Marshal ate up the Hornet defense, which allowed 287 yards running in the first half.
And then the Hornets started buzzing.
A 7-yard pass from sophomore Braylon Silvas to his classmate sophomore Conner Cooper energized the home crowd, slashing the Dragons' lead to 17 points with 4:44 left in the first half.
Swartz Creek responded, however, scoring another rushing touchdown and taking an assertive 30-6 lead, which the Dragons maintained into the second half.
Kearsley Coach Kaleb Forr may have given his boys a rousing halftime speech because it only took two plays for the Hornets to open the second half scoring, a 62-yard touchdown run by junior Jaylon Burchfield.
A two-point conversion by Silvas cut the difference to 16.
After turning the ball over on downs, the Dragons allowed a 6-play drive that began with a trick play by sophomore Jace Chapman, who aired the ball out to junior Ethan Livingston.
Silvas connected with Livingston for a 22-yard touchdown with 2:07 left in the third quarter.
Another two-point conversion slashed the Swartz Creek lead to an 8-point margin, 30-22.
Throughout the game, Forr and his players waved towels, yelled, and inspired the home fans to cheer for their team, intimidating the Dragons with sheer vocal power.
The Dragons awakened from their slumber in the fourth quarter, however, scoring their fifth rushing touchdown after Silvas was picked off by a Swartz Creek cornerback.
A good place kick put the Dragons up by 15, and the Hornets gathered their moxie to respond.
Chapman scored a rushing touchdown with 7:34 in the fourth quarter, performing a sideline spin move that looked like it came from "Madden 19."
Anticipation ran high while Swartz Creek ate up more than five minutes of clock, leaving Kearsley with 2:03 left to make a move. Could the Hornets make a play and force overtime against the heavily-favored Dragons?
The Hornets pushed for four plays but ultimately could not get out of their own end of the field, losing the game by a single touchdown.
Despite losing, the Hornets played a great game. They outscored Swartz Creek (6-1 overall, 6-0 league) in every quarter but the dismal first, when they allowed 23 points.
Silvas went 3-for-14 passing, with 152 yards. He also contributed 40 yards on the kick return and another 71 rushing.
Dominant on defense as well as offense, Silvas had 19 tackles for Kearsley, two of which were for losses.
With 114 yards receiving, Livingston scored a touchdown and had four tackles, one of which was a sack.
Cooper stopped 11 Dragons on defense and had one touchdown on the night.
On offense, Chapman's trick play garnered 22 yards, while he tacked on 89 more himself.
It may not have been the most perfect ending, but for a young Kearsley team to hold a dominant Swartz Creek squad to a 7-point difference is something special — a snapshot of a bright future.
At 2-5, Kearsley has much room to improve, but with the high potentials of their youthful starters, Forr may be cooking up a recipe for success.
About the Contributors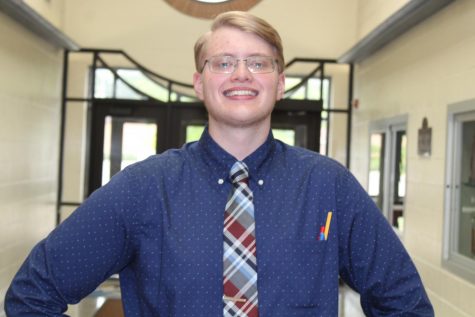 Connor Earegood, Editor in Chief
Class: Senior

Hobbies: I participate in quiz bowl, chess, robotics, Future Problem Solving, and many other "nerd sports."

Future Plans: I plan to...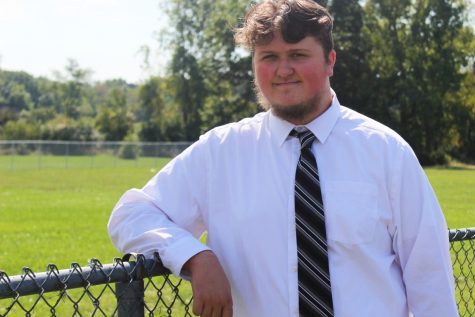 Grant Sterling, Reporter

Birthday: July 13, 2002
Hobbies/Interest: Music, film, books.
Favorite Quote: "Pictures must not be too picturesque." - Ralph Waldo Emerson
...