Artist Jillian Jones plans on creating smiles as a dentist
Senior Jillian Jones is known for her amazing and eye-catching art.
Drawing all of her life, Jones has grown a great deal as an artist.
"I've been doing art ever since I was 4 years old," Jones said. "Art has always been something that I loved to do."
Jones took two two art classes, Studio Art and Draw and Paint, this year.
Ms. Cindy Parker, art teacher, has enjoyed having Jones in both her classes.
"She creates the most beautiful pieces of art," Parker said. "She has so much creativity and talent."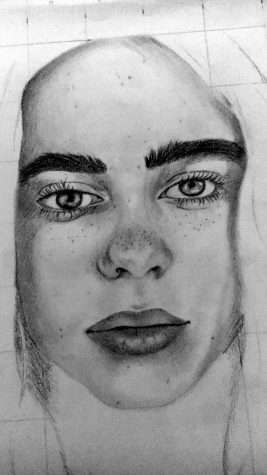 With these classes, Jones has enhanced her art skill and has had her art showcased in the KHS hallways numerous times.
Jones mostly paints with acrylic paint on canvas. One of her favorite things to paint is portraits.
"I like realism and recreating something in my own way," Jones said.
These portraits vary among her friends, celebrities, and famous people who are deceased.
Senior Ayanna Thompson admires the progress Jones has made as an artist.
"Ever since I've known Jillian, she's been doing art," Thompson said. "She's grown as an artist and as a person."
Jones' art compositions vary with different mediums.
An art medium is defined as the materials used to create an art composition. Some examples are color pencils, acrylic paint, oil paint, pastels, graphite, clay, and markers.
Even though Jones is passionate about art, she plans to become a dental hygienist.
"I'll never stop doing art," Jones said. "It's a part of my life."
Art has been an inspiration for her career decision.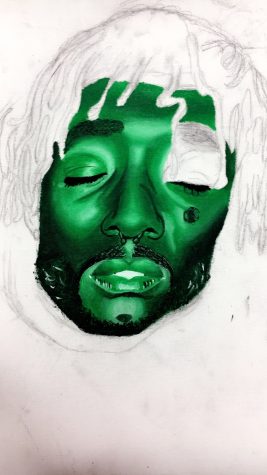 After high school, Jones plans to enroll at Mott Community College to pursue her career in dentistry.
After completing two years at Mott, Jones plans to enroll at Ferris State University to further her education.
"A lot of people thought I would go to an art school or something," Jones said. "But, in a way, dentistry is an art form."
Senior Anastasia Cummings is a good friend of Jones and believes that Jones' artistic abilities will benefit her in her career.
"I think Jillian would be a great dental hygienist because you have to have a good eye for detail and a steady hand," Cummings said.
Being able to help others feel beautiful is one of the main reasons that Jones wants to be a dentist.
"I like the idea of taking something that's messed up or broken and making it beautiful," Jones said. "It's like art but with smiles."
Although Jones plans to take care of people's teeth for a living, she plans on never give up on her art.
"I plan on selling my art on the side," Jones said. "I'll never forget what inspired me to get into dentistry in the first place."
About the Contributor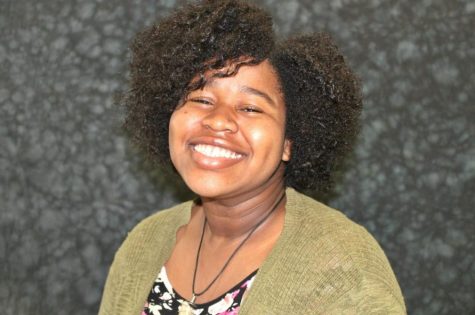 Alanna Montgomery, Reporter
Birthday: February 11, 2000

Extracurricular activities: National Honor Society
Hobbies: Henna art
Plans after high school: Attend college to...