Students will visit intriguing places this summer
This summer holds many adventures for some students, from going out of state to visiting some of our state's own breathtaking sights.
Samantha Timm, sophomore, and her family are going to New York City to visit many different places.
They're going to the Empire State Building, the Statue of Liberty, and a few other observatories.
Timm talks about why this trip fascinates her interests.
"I'm super excited to go," Timm said. "I enjoy traveling a lot, especially when I'm going to places I've never been to before."
She said there is no real purpose for going. Her grandparents just offered to take her once school gets out.
Timm has never been to the city before and is excited to have the chance to visit the Big Apple.
Freshman Ethan Miller will go to Rice Lake, Wis., to visit his family.
Miller's cousin turned 18 and is having an open house that Miller and his mom are going to.
Miller explains how excited he is to go out of state.
"I am very thrilled to finally get to go out of state," Miller said. "I am also anticipating seeing my family."
Miller is going to do many fun things with his family there, including fishing and shopping at a small mall in the town.
He hasn't ever been to Wisconsin before, so he plans to make the most out of his trip.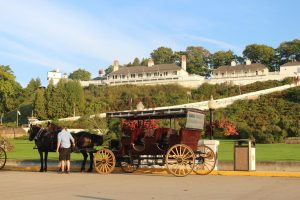 Hayden Vernon, freshman, will visit one of Michigan's most famous sites: Mackinac Island.
There are many fun activities to do on Mackinac Island, including biking around the island to see many sites.
He said there is a really good fudge shop they frequent every time they visit the island.
The trips means a lot to him.
"I rarely get to get out of the house and spend time with my family doing things I enjoy," Vernon said, "So when I go, I make sure to appreciate that I am able to take this annual trip."
They will also swim and shop on the island.
Freshman Allison Skinner is going to Gulf Shores, Ala., with her family to visit family friends that they don't get to see often.
They will do many activities there like parasailing, where they will glide through the air wearing an open parachute while being towed by a motorboat.
"
I rarely ever get to go anywhere this awesome."
— Allison Skinner, freshman
The trip excites her.
"I rarely ever get to go anywhere this awesome," Skinner said. "I am super excited to get out of this boring state and visit Alabama."
They will also shop and swim.
Skinner and her family will also see Fort Morgan, a historic site in Alabama.
She claims it will take her two days to get to Gulf Shores because they are driving.
Skinner said that because of the warm climate of Alabama, she will miss the cooler weather of Michigan.
Freshman Madison Vincent and her mother will visit Nashville to visit her mother's best friend.
They will visit the Country Music Hall of Fame and Museum in the city.
Vincent enjoys the things they do at the family friend's farm, including activities with horses.
"Every time we go, we go horseback riding on the many horses," Vincent said.
They will also be visiting Cummins Falls State Park in Jackson County, Tenn., and will tan, swim, and shop.
Leave a Comment
About the Contributor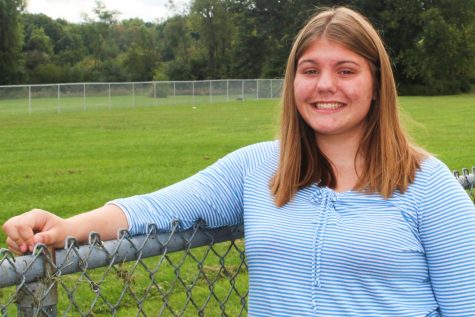 Haley Peters, Reporter

Birthday: Dec. 28, 2002
Hobbies/Interests: Student Council, Pokémon GO.
Favorite Quote: "Let no man pull you low enough to hate him." -...