A dropout advises students to stay in school
Hunter Squires went to Armstrong Middle School until he was in the eighth grade.
He decided to go to Davison High School for his freshman year, but after being hospitalized for two months he found that he couldn't mentally adapt to a school setting.
"I found myself having nausea and extreme panic attacks," Squires said.
He stopped going to school soon afterward.
Squires is now 16 years old and has been a dropout for nearly two years.
While he believes that he couldn't handle school in his state, he knows that it was a bad idea in the long run.
"I have constant fear that I will never get a good job," Squires said. "I feel I will never go to college or have respect from my peers."
Every year, over 1.2 million students drop out of high school in the United States.
"
I have constant fear that I will never get a good job. I feel I will never go to college or have respect from my peers."
— Hunter Squires
Squires advises other students to not take the path he did.
"They should look at other alternatives," Squires said. "While I believe that there are cases where dropping out is the right idea, they are extremely limited."
The good news for society, though, is fewer students are dropping out. Graduation rates have gone up recently in Michigan, as well as in the Genesee County area.
According to Open Data Network, high schools in Genesee County have seen a steady decline in dropouts and a steady increase in graduation rates in recent years.
From 2010 to 2016, the last year data is available, the graduation rate increased from 88.1 percent to 89.6 percent in the county.
In that seven year stretch, the graduation decreased slightly only one time.  In 2012, the rate was 88.8 percent, while it fell to 88.7% the next year.  But in 2014 it rebounded to 89.0 percent.
Even though the number of dropouts has been declining, one dropout is one too many.
Among dropouts, a common reason for leaving school is to pursue a dream job, such as a musician, artist, or acting position.
Squires believes that students should have a backup plan for a situation like this.
"You should always finish high school if you plan to go into a career like that," Squires said. "It's always better to have some kind of fall back, even if it is just a high school diploma."
About the Contributor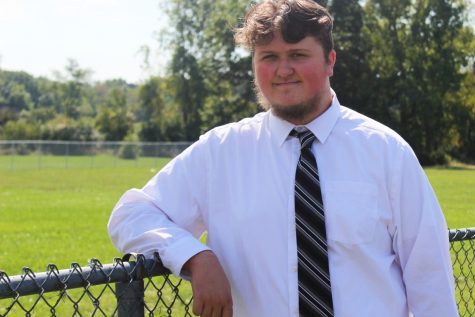 Grant Sterling, Reporter

Birthday: July 13, 2002
Hobbies/Interest: Music, film, books.
Favorite Quote: "Pictures must not be too picturesque." - Ralph Waldo Emerson
...