Prom turned out to be more fun than expected
Hang on for a minute...we're trying to find some more stories you might like.
Megan Millinkov, News/Opinion Editor
I was never the type of person to be hyped up for any school dances, let alone prom.
It seemed unnecessary to get all dressed up and spend a lot of money for just one night.
That being said, I always made sure to spend as little money as possible for homecoming dances, yet still have a great time with friends because, at the end of the night, you won't be remembering what dresses people wore. You'll remember the friends you hung out with and how much fun you had.
I bought my prom dress from Torrid for only $48.67.
I did not want to spend over $100 on a dress, so that was a bargain. I also did not want a dress that I would wear only once and never touch again.
The dress I wore is also what I am going to wear to my cousin's wedding later this year in August.
I painted my nails the night before using pink glitter over black nail polish. It was a simple design, but it looked great.
On the day of the dance, I didn't have much of a plan for hair or makeup.
I just "winged it," and ended up having my mom help me curl my hair and set it in a half-up hairstyle, pinned with a clip my mom previously owned.
My date was my friend, junior Niccos Patrick. I had promised to him last school year I would take him to the prom as my date, and he couldn't stop talking about it.
To be honest, I think he was more hyped for the dance than I was.
We all had gotten ready separately and met at my house around 5 p.m., where we would leave in senior Brianna Horne's van to take pictures and get to the venue.
Overall, I had an amazing time and a lot of fun at prom. I'm glad I attended my last high school dance.
Brianna Horne, Editor in Chief
While I never thought that I would spend a fortune on prom, it isn't easy to maintain a budget.
From buying supplies to asking your date to prom in a creative way, to buying your dress, nothing proves to be cheap.
In order to allow myself to splurge on prom, I saved my money from previous dances by doing my own hair, makeup, and buying cheap dresses.
This time around, my dress was $329.95 at David's Bridal, but it was absolutely worth it.
My hair and makeup artist was junior Shelby Price, a cosmetology student and good friend, who charged me a reasonable price.
I loved my makeup and my hair. I certainly feel like I could've gone to a salon and gotten the same quality for a lot more money.
As for my nails, I paid about $30 to buy fake nails and nail polish at Sally Beauty.
Senior Megan Millinkov, having been a friend of mine since the eighth grade, made the decals for my nails and attended prom with me.
After getting ready separately, I drove to her house with my boyfriend Lukas Rodriguez, a Davison alumnus, to meet Megan and her date, junior Niccos Patrick, for pictures.
We piled into my minivan and headed to the Davison Township Park and Veterans Court of Honor for photos. We took pictures by a gazebo, on a bench, and even with a drone provided by Mr. Mike Millinkov, Megan's dad.
After taking photos, we jumped onto the expressway and went to the Lapeer Country Club, the venue for prom.
It was way too fancy for us. We were not used to a table setting with multiple utensils, water glasses, and cloth napkins.
We sat at large tables with a city-themed cookie at each seat.
For dinner we had a buffet-style serving of roast sirloin, chicken, pasta alfredo, mashed potatoes and gravy, roasted vegetables, and salad.
There was even an open bar — for soda of course.
After dinner,  the dance floor opened to the eager Senior Class and their dates for dancing. While I didn't dance the whole time, it was certainly fun.
We also had a photo booth provided, which allowed students and their friends to go inside, put on props, and snap photos for free. Afterward, the photos were printed and you could take them.
My boyfriend and I only got one set of photos, but we love them. They also fit right into our prom gift: a photo frame with our class flower, song, quote, and colors.
While I used to think that prom was overrated and that people paid way too much for it, I do believe this was the best night of my life thus far.
It was certainly a night I'll never forget.

About the Contributors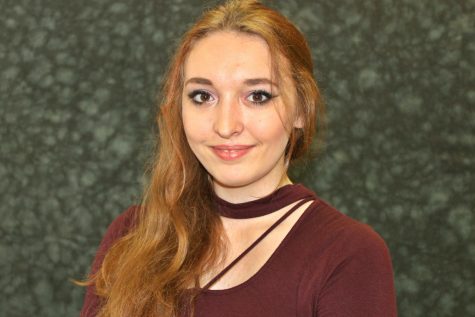 Brianna Horne, Editor in Chief

Birthday: May 11, 2000
Extracurricular activities: Newspaper
Hobbies: Playing violin, hanging with her friends and boyfriend, and horseback riding.
...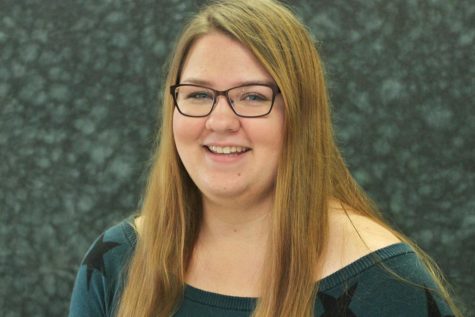 Megan Millinkov, News & Opinion Editor

Birthday: May 16, 2000
Extracurricular activities: Studio art
Hobbies: Reading, video games, and art.
Plans after high school: Go to college...