Tennis defeats Carman-Ainsworth
The tennis team played at Carman-Ainsworth on Wednesday, April 11.
The Hornets won against the Cavaliers 6-2.
All doubles teams won their first two sets, giving the team four points.
In No. 1 doubles, senior Hannah Hendley and junior Brooklyn Smith won their sets 6-2, 6-1.
Hendley thought her doubles team could have done better.
"We should have won every set by a long shot," she said. "But we won, so I'm happy with it."
Juniors Stephanie Lane at No. 1 singles and Chloe Clarambeau at No. 3 singles won their first two sets, giving the team two more points.
Clarambeau won 6-3, 6-3.
Lane, who won 6-3, 6-2, is pleased with how the match went.
"I lost to the same girl last year," Lane said. "It felt good to come in and win. It showed that I have improved my personal game."
In No. 3 doubles, senior Mallory Teed and sophomore Kasey Palmer won their sets 6-0, 6-2. Teed is happy with the outcome of their match.
"It was easy," Teed said. "I am very proud of how all of our girls have done this season."
The No. 2 doubles team of juniors Emily Jones and Mickeely Dias won their match 6-2, 6-0.
In No. 4 doubles, juniors Ariel Desjardins and Ellena Dye blanked their opponents, winning 6-0, 6-0.
Kearsley is now 2-0 early in the season.
The Hornets' next match will be Monday, April 16, at Delta College. The team will compete against Bay City Central and Bay City Western.
About the Contributors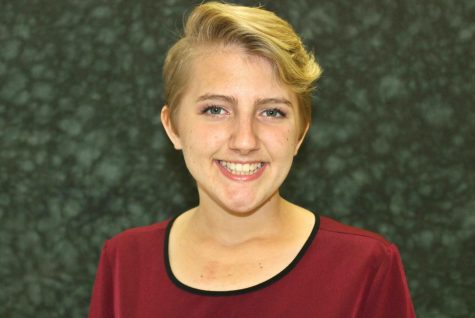 Emily Rose, Reporter/Social Director

Birthday: September 12, 2000
Extracurricular activities: Theater
Hobbies: Painting, theater, and making memes.
Plans after high school: College
...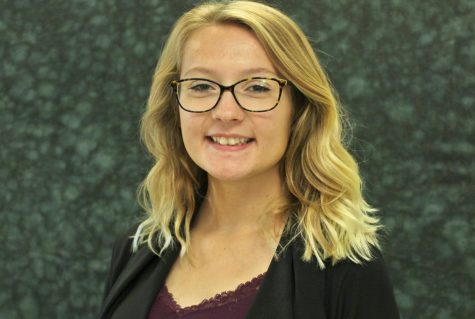 Hannah Hendley, Photography Editor

Birthday: February 7, 2000
Extracurricular activities: Tennis, dance, and float building.
Hobbies: Eating, reading, and drawing.
Plans after...