Girls bowling rolls past Linden, Blond wins singles tournament
Hang on for a minute...we're trying to find some more stories you might like.
Junior Alexis Roof led the girls bowling team against Linden at Capitol Bowl in Owosso on Saturday, Feb. 3.
Kearsley won 29-1.
Roof scored games of 269 and 248 for a 517 set, the fifth highest in the state this season.
The team began the match with strong Baker games. In fact, the second highest in the state, with games of 215 and 229 for a 444 set.
With a 10-0 lead, the Hornets were on fire as they put up a 1,084 team game in the first individual.
After the second game, 1,026, the two-game total of 2,110 is the fourth highest two-game set in the state this season.
Senior Karlee Griffin also chipped in with games of 266 and 204.
The Hornets beat the Eagles who had games of 623 and 592 for a 1,215 total.
This left the total pinfall for the match in favor of Kearsley 2,554-1,489.
Tournament
Sophomore Imari Blond won the Carman-Ainsworth Singles Tournament on Sunday, Feb. 4, at Grand Blanc Lanes.
Blond was one out of the six girls who made the cut to the final with 32 out of the 104 girls bowling from around the state.
Blond started the tournament off by qualifying first with a four-game total of 800. Blond was also named to the All-Tournament team.
Eventually, three out of five girls, Blond, Griffin, and senior Barbara Hawes, were able to move into the the final eight.
Blond and Griffin were the last of the Hornets who made it to the final four, but Griffin was left behind when Blond moved to the final.
Blond won the tournament after knocking off Grand Blanc's Clarissa Baldwin 227-172 in the final.
Griffin bowled a consolation match and won, officially finishing in third place for the tournament.

About the Writer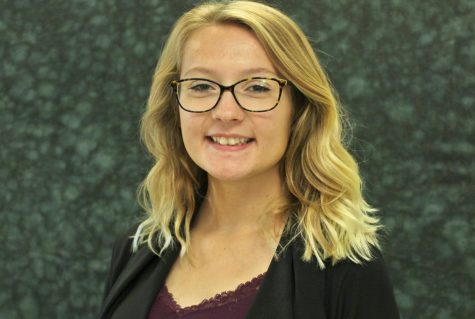 Hannah Hendley, Photography Editor

Birthday: February 7, 2000
Extracurricular activities: Tennis, dance, and float building.
Hobbies: Eating, reading, and drawing.
Plans after...