People focus on food more than football during the Super Bowl
Hang on for a minute...we're trying to find some more stories you might like.
Super Bowl Sunday is one of the biggest days for football and will take place on Sunday, Feb. 4.
This is a really important day for football fans nationwide and many people attend the event.
Playing in this year's Super Bowl are the Philadelphia Eagles against the New England Patriots.
At the Super Bowl there are many commercials, which many people find to be one of the coolest things about watching the game.
Freshman Braylon Silvas watches the Super Bowl with close friends and family.
"I watch it with family and friends in my living room," Silvas said. "People bring food over, and we eat and watch the game."
One of the most popular foods to be eaten during Super Bowl weekend are chicken wings.
More than 1.3 billion wings are expected to be consumed during Super Bowl weekend, according to the National Chicken Council, a trade association for companies that raise broiler chickens and make chicken products.
Mr. Brian Wiskur, principal, eats many different types of food at Super Bowl parties.
"We usually have the wings and the burger," Wiskur said. "This year we decided to go all out, and we are eating seafood."
For Wiskur, however, who wins the game is not that big of a deal.
"The Super Bowl to me is not that important," he said. "I just go over to my neighbors to have a good time."
Mr. Brian Boudreau, dean of students, also enjoys the event.
"The Super Bowl to us is fun and eventful," Boudreau said.

About the Contributor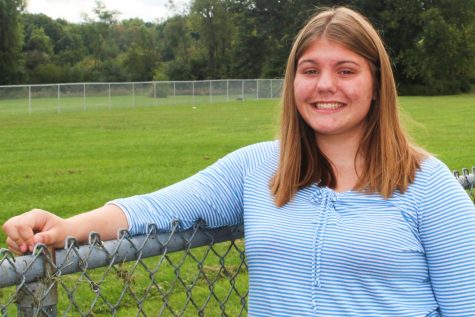 Haley Peters, Reporter

Birthday: Dec. 28, 2002
Hobbies/Interests: Student Council, Pokémon GO.
Favorite Quote: "Let no man pull you low enough to hate him." -...