Lance Hawkins is musically talented, a great friend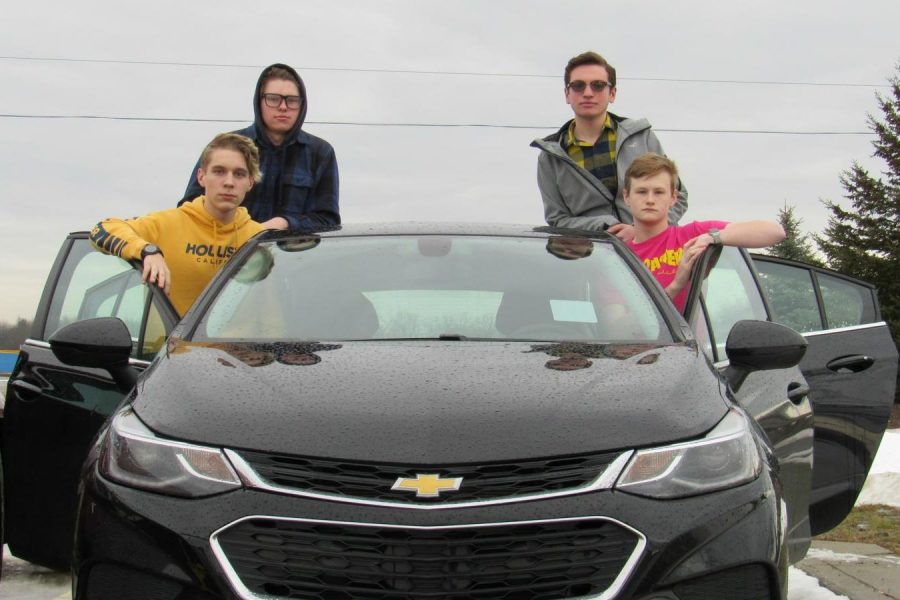 When you think of junior Lance Hawkins the first few things that come to mind are his kindness, individuality, and talent.
Hawkins is known by many to be quiet but a lot of fun once you get to know him. He is creative, funny, and kind.
Hawkins participates in the school band and has been part of it since the sixth grade.
"Band is really fun," Hawkins said. "It's nice to finally have a class that I actually care about."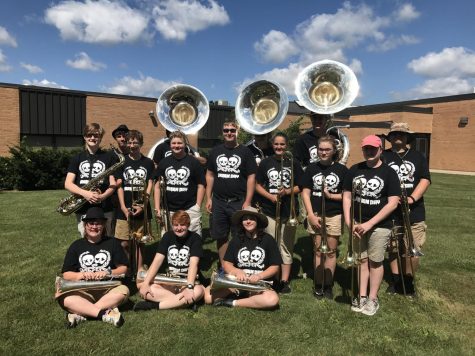 He knows how to play the clarinet but currently plays saxophone, thanks to his first band teacher.
"I basically begged Mr. (Michael) Bregand to play sax, but he said I had to learn clarinet first," Hawkins said. "Overall, it was fine because it helped me understand different instruments, and it taught me more about music."
Hawkins loves the saxophone.
"I've always thought the saxophone was a really cool instrument," he said.
Hawkins also plays the guitar and drums for fun.
He finds it fun to learn new instruments because there is a factor of knowing how to do something others can't do that is intriguing to him.
Hawkins loves being part of the band.
"The band is like a family, and I really love everyone in there," Hawkins said.
Hawkins has been in several honors and AP courses throughout high school and plans to attend Michigan State University. He likes to challenge himself to try new and difficult things so he can become the best he can be.
"I want to prove to my family and my peers that I am academically capable," Hawkins said.
One of his best friends, sophomore Cole Zemore, met him in band class.
"
It's like a membership card. We've been friends for so long, it's like I can't go back now."
— Tyler Gronauer, junior
"He's really funny and caring about other people," Zemore said with a laugh. "But he really sucks at texting back."
Zemore expressed that no matter what the two of them are doing, they always have a really good time together.
His favorite memory with Hawkins is when they "went driving around Birdland screaming music with each other."
In his free time, Hawkins enjoys doing live streams with his friends playing computer video games.
Hawkins' friends, juniors Tyler Gronauer and Joshua Gunther, stream with him occasionally. They use a website called Twitch and play video games with each other while other people watch and listen to them.
"It's not about having lots of people watch me," Hawkins said. "It's about having fun with my friends."
Gunther enjoys streaming with Hawkins in their free time.
"He's a good kid, and I like streaming with him," Gunther said. "It's a lot of fun."
Another one of Hawkins' hobbies is skateboarding.
"I like it because it's something fun I get to go do outside, and it's fun to just go outside and skate with my friends," Hawkins said.
He skates at Jack Abernathy Park in Davison and Clio Skate Park. He has a small collection of boards he rides: two skate boards and a penny board. He always has them with him in case he ever wants to ride.
Gronauer has been one of Hawkins' friends since before he can remember.
"We always have good times and good laughs when we hang out," Gronauer said. "It's like a membership card. We've been friends for so long, it's like I can't go back now."
Hawkins and all of his friends like to joke around with each other.
"He's always so real and honest with everyone and that's one of my favorite things about him," Gronauer said. "I don't think he could say or do anything that would make me mad at him."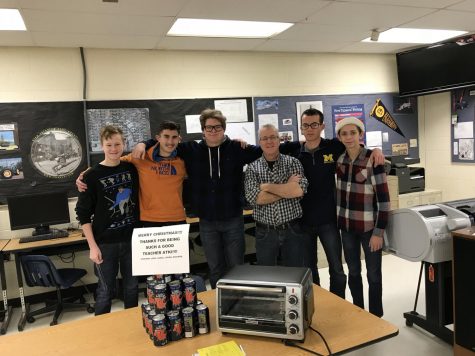 Hawkins' favorite teacher is Mr. Shane Atkinson, drafting teacher. For Christmas, Hawkins and his friends got Atkinson a toaster oven for his classroom and some RC Cola, which is one of Atkinson's favorite drinks.
Hawkins and all of his friends have the most genuine friendships and find it hard to not enjoy each other when they are together.
All of his friends are genuine in talking about him because he really is just a good friend to anyone who takes the time to be nice to him.
He is one of those people that, no matter what, whether you're on good terms or not, if you need him, then he's there for you.
About the Contributor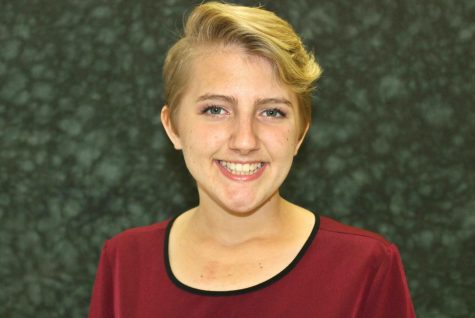 Emily Rose, Reporter/Social Director

Birthday: September 12, 2000
Extracurricular activities: Theater
Hobbies: Painting, theater, and making memes.
Plans after high school: College
...