College tours served this junior well on spring break
Hang on for a minute...we're trying to find some more stories you might like.
I had plans of going to Florida for spring break, but when they fell through I was left wondering how I was going to enjoy my break.
Instead of staying in the house doing nothing, my mom and I planned a trip up to the Upper Peninsula to visit a few college campuses.
While staying at a relative's house in the town of Newberry, we scheduled the college visits around where we'd be staying.
Our plan was to arrive in Newberry Tuesday night. On Wednesday, we would travel about an hour to Sault Ste. Marie to visit Lake Superior State University. As we left to go home on Thursday, we would visit Central Michigan University in Mt. Pleasant in the Lower Peninsula. Finally, we would go to Saginaw Valley State University in University Center on Friday morning.
After spending the night in Newberry, we made sure to leave the next morning a couple of hours early to go to the tour at LSSU. We spent the whole hour of driving dodging the deer visiting the roads.
To be honest, at first I wasn't excited about LSSU.
Cold weather and snow isn't something I like to deal with, and with LSSU being right next door to Canada, I knew snow would be something I would need to get used to if I was really considering this college.
But, to my surprise, it was beautiful outside. While it was 30 degrees and raining back home, we were enjoying the sunny almost 50-degree weather near Lake Superior.
We had some time before the tour started, which gave us a chance to check out the ships coming into the Soo Locks.
The campus we visited is located right in the middle of Sault Ste. Marie. The most incredible part to me was that we could literally see Canada right across the St. Mary's River.
Once it was time to begin the tour, it turned out that my family and I were the only ones to schedule a visit that day, which was actually nice.
I was greeted by an upperclassman with a small backpack for me. The backpack was filled with an LSSU T-shirt and a folder packed with information about the school.
The presentation, done by an admission's adviser, went well and consisted of just the basic information of the campus. One of the things that stood out to me the most was the class size.
As of right now, the total enrollment is only about 2,100 undergraduates, and with the student-to-faculty ratio only being 14 to 1, this school is definitely something I plan on considering for my future.
Another interesting part about LSSU is that they do not have a football team. Instead, the focus is on their Division I hockey team, which explains their impressive hockey arena that we saw on the tour.
After my visit, I outlined my pros and cons of this school.
I found many benefits of attending LSSU.
The first one is the size of the campus. The town and campus is so small that everyone knows each other, even the teachers. You aren't just a number to them.
Also, LSSU offers many free academic support services like a writing center, math center, reading lab, and computer lab. It gave me the impression that the school really cares about the students and is willing to help them.
Finally, with just an enhanced driver's license or passport, you could visit Canada to check out the city just across the bridge, which is also called Sault Ste. Marie.
However, there are some things I didn't like about the school, including the price tag.
The overall cost for tuition, housing, and meals would be roughly $20,500 yearly. Of course, everyone has a different opinion on what is expensive and what is not, but for me and my family we found the price altogether was a bit high.
Also, the location of my future school is not something I'm too picky about, but I don't want to be too close to home nor too far away. Even though I do plan to live on campus, to me, four and a half hours from home is still a long drive.
Overall, though, LSSU is a welcoming and friendly campus to be a part of. It was definitely going to be a challenge to beat.
Next on our to-do list was to visit CMU on Thursday, but unfortunately with the extreme weather that was occurring in the central part of the Lower Peninsula, we had to cancel our visit.
So to top off my spring break, we went to visit SVSU early Friday morning. Once my mom and I arrived, we sat in the admission's office with two other families and waited for our tour to begin.
A friendly upperclassman walked us through the entire campus.
I had never seen a college arranged the way SVSU was. Every academic section was connected into one large building. We didn't even have to go outside if we didn't want to.
SVSU is known for having the best dorms in Michigan, and now I understand why. We took a trip into each type of dorm the freshmen are able to choose from, and they were impressive.
Freshmen are able to live in First Year Suits and the Living Centers, while upperclassmen are able to live in the Living Centers, Pine Grove (apartment-like housing), and University Village (four person town homes).
After the tour, each of our families were called to meet with a representative.
Going in, I felt anxious. The point of the meeting was to plan out the steps I would need to take in the future, except, I have no idea what I want for my future.
I mentioned in a pre-survey that I was thinking about going into pre-veterinary medicine, but I was and still am not exactly sure. So when the representative started planning out my classes and then planning to transfer me to Michigan State University one day, I felt a little overwhelmed.
Though I wasn't expecting it, the meeting was a much needed wake-up call. Overall, I'm glad it went the way it did.
One of the benefits at SVSU  was most definitely the dorms. The dorms at SVSU had a more open feeling, and there was a few different options.
Just like LSSU, I liked the class sizes. The average class size at SVSU has 21 students, and all the classes are taught by members of the faculty.
I also loved how it was the perfect distance from home. It only took about 30 minutes to get to the school.
However, there were some flaws, in my eyes, with one of them being the campus.
For some unknown reason, I just did not like the layout of the campus.
To me, I didn't like the area around the campus. It felt like it was sort of placed in the middle of nowhere. I like when the campus is part of the town, not separated from it.
Overall, I'm happy I visited these colleges. It was a good learning experience for me. It also taught me a bit more about what I'm looking for in a school.
So, no, I didn't lay out and soak up the sun at a nice resort, but I did enjoy an extremely educational spring break.

About the Photographers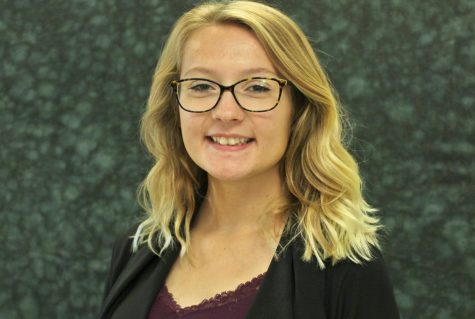 Hannah Hendley, Photography Editor

Birthday: February 7, 2000
Extracurricular activities: Tennis, dance, and float building.
Hobbies: Eating, reading, and drawing.
Plans after...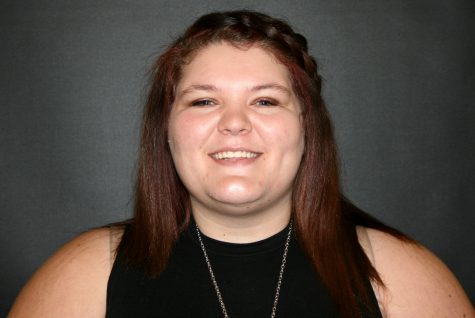 Katelyn Elumbaugh, Reporter
Senior

Birthday: March 9, 1999
Extracurricular activities: Hanging out with friends, attending football games
Interests: Photography, music
...