Shopping for gifts doesn't have to be hard
Here are five gift ideas to make your shopping easier
Hang on for a minute...we're trying to find some more stories you might like.
As the holidays approach, many students are scrambling to find gifts for their friends and family. Finding that perfect gift can be a struggle for anyone. Here are some holiday gift ideas that are sure to bring a smile to anyone's face.
Xbox One S: $300
Microsoft released the Xbox One S on Nov. 22.
With a better graphics system and a 40 percent smaller size, the Xbox One S is a great gift for any gaming enthusiast.
The Xbox One S also offers many different colors and design options to fit anyone's taste.
Freshman Grant Sterling thinks many would enjoy the gift.
"People always want a new console," Sterling said.
Gift Cards: Any amount of money
Gift cards can be an easy and quick gift idea that can suit just about anyone.
Most gift cards can be used in person, as well as online.
Some gift cards can be used anywhere as well, including some cards made by Visa.
Freshman Cameron Gohs thinks gift cards are a good idea for a Christmas gift.
"You can get what you want with them," Gohs said.
Jewelry: $20 or more
If you want to show anyone you care about them, a piece of jewelry can be a great gift.
Most watches, necklaces, and bracelets can be worn anywhere at any time, and can remind the wearer of how much you care.
Jewelry can be customized for whatever interests those you give them to have, and it has been a classic gift for decades.
Laura Kendrick, freshman, thinks that buying someone jewelry is a good gift idea.
"Many people enjoy things their friends and family pick out for them to wear," Kendrick said.
Personalized Ornaments: $10-$20
Ornaments are a key part of a good Christmas tree.
Adding a name to an ornament or a nice design can make it a cool, decorative gift that can put a smile on anybody's face.
A personalized ornament can be made in any color, size, or shape, and can be used every holiday season.
Freshman Alyssa Smith thinks personalized ornaments are a great gift.
"They are cute, cheap, and quick," Smith said.
Shoes: $50-$250
From Jordans to Timberlands, shoes are a perfect gift for those you care about.
With thousands of styles, colors, and patterns for shoes, there are endless possibilities to find the perfect pair.
Shoes can also be used everyday, making it a great gift to show off all year.
Freshman Skyelar Herriman likes the idea of giving shoes as a gift for Christmas.
"Everyone wears shoes," Herriman said. "A lot of people care about what their shoes look like."
About the Contributors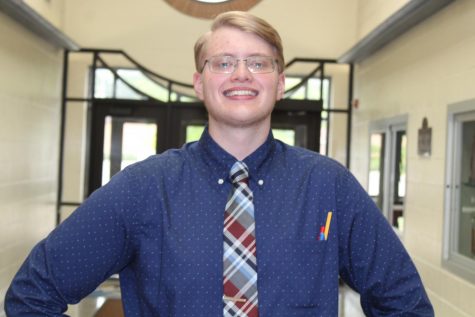 Connor Earegood, Editor in Chief
Class: Senior

Hobbies: I participate in quiz bowl, chess, robotics, Future Problem Solving, and many other "nerd sports."

Future Plans: I plan to...