"Hey Girl"- Emma McCormick
"Emma if she were a word, would be…bombastic," laughed Evan Wilson.
Emma McCormick is a freshman with a goofy personality and big heart. She has many interests like being on the schools Varsity swim and softball teams, student council, stage crew for theater, and treasurer of her class. She also enjoys swimming in her pool at home and hanging out with friends.
One of McCormick's goals is to always put a smile on someones face.
"I like to make people laugh. It makes me happy when I see people laughing at my jokes," states McCormick.
McCormick's favorite sport is swimming. She feels like all of her stress goes away when she swims in the water.
"[My favorite sport is] probably swimming I think it's very relaxing and I feel like I can put all of my built up stress into it. I also feel like it's harder with team sports because I feel like everyone is relying on me and I'm disappointing everyone around. However, with swimming I just have to worry about my own time and how I'm doing personally," stated McCormick.
McCormick's swim coach, Marci Sporman, would like to share her thoughts about McCormick over the years of being her coach.
"[My favorite memory with McCormick is] when I told her she had to swim a 500 at a swim meet because I was so proud of her doing it," stated Sporman.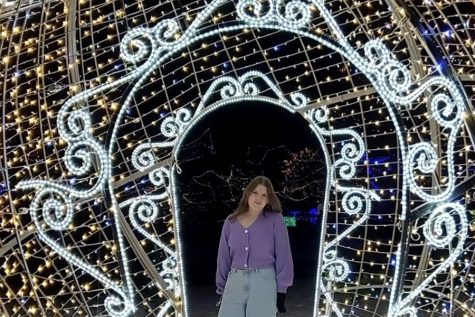 Sporman would like to share the words that describe McCormick and what kind of person she is.
"[If she were described in a couple words they would be] outgoing and kind because she is just a great person," mentioned Sporman.
McCormick has many other hobbies then just sports in her free time. She really enjoys photography and the memories put into all of the photos.
McCormick announces, "I really like photography because I think it's cool to get different perspectives on things, and it's great to have the memories."
Sophomore Student Council and stage crew staff member, Briana Sierra, would like to share her favorite memory with McCormick.
"My favorite memory has to be stage crew because we would be backstage huddled in a little corner with everyone freaking out. Everyone's close to tears from supporting each other, it was so funny," remarked Sierra.
We could all talk on and on about McCormick and how shes just such a bright light in every room that she walks in, we can't wait for the bright future and what it holds for her.