Future director of Drama club: Sam Springsteen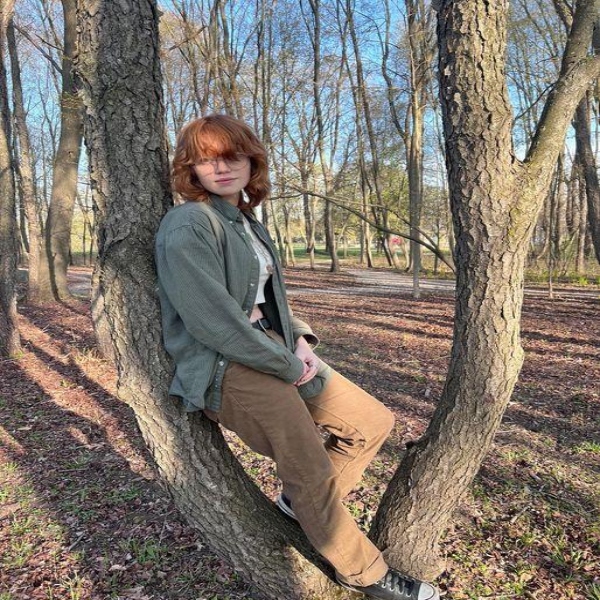 Samantha Springsteen, a Junior here at Kearsley High School, used to be a very shy person, very reclusive and keeping to herself. But that all changed when she joined the theater.
"Theater was a big impact on my life, it had pushed me out of my comfort zone, and it helped me become more confident, not just in myself, but in the abilities of others," Springsteen explained.
Springsteen loves theater with all her heart, for it drives her to be the best her she can be. With senior Ruby LaRouqe leaving KHS this year, the only right choice to be its new director is Springsteen herself.
When asked if she was nervous about the important position, Springsteen exclaimed confidence instead of nervousness.
"I'm a little nervous, but otherwise im very confident in my abilities. The most nerve-wracking part of it all is choosing the right play and cast," says Springsteen.
As Springsteen's life seems to be mostly consumed by Drama club, she can always rely on her favorite class to pull her back down to earth.
"My favorite class is studio art, I can show off my creativity and i'm able to do pretty much whatever," Springsteen exclaimed.
Many would call Springsteen inspirational, and others would call her just a joy to be around. Some of her closest friends would agree with this, like liberty Cronenveht, who thinks she is one of the best people here at Kearsley, and Ariana Hudkins, who thinks she is a good person in every way.
"She always has the best ideas, like if you ever need anything, she's the person to go," Cronenveht exclaimed.
When asked to try and describe Springsteen in one word, Cronoveht only had one word that she could think of.
"Out of all the w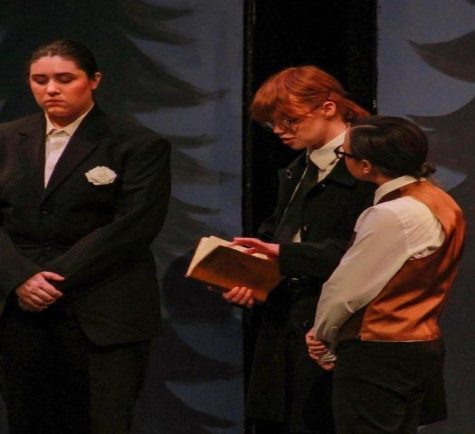 ords, outstanding is the one word that fits her. Everything that she does is to the best of her ability and she's always trying to strive for more. It's really admirable," Cronoveht said confidently, truly believing that Springsteen is outstanding.
When asked the same question, Hudkins had  a hard time thinking of a word, but eventually landed on one.
"Good, because shes just a good person overall. Shes always there for others," Hudkins stated.
Cronenvhet and Hudkins have been friends of Springsteen for a long time, so they have plenty of good memories together. But when asked what her favorite is, Cronenvhet was at a loss for words.
"Honestly, all of them were my favorite. Any memory I can think of is really good, there's not a dull moment with her," Cronenvhet reminisced, thinking of all the times she had spent with Springsteen.
Hudkins though, had a memory that had instantly come to her mind.
"Out of all of them, working on the float with her was really great. She was there for me and for everything," Hudkins said.
Many at KHS, welcome Springsteen into the director postition and look forward to a rewarding season of the drama club under her more than capable direction. Congratulations to Springsteen for her accomplishment as we all wish you luck on this new and most exciting adventure in your life.