A little piece of the seniors
Every year, teacher Courtney Wolf picks seniors to paint a mural in her classroom for them to be remembered.
This year she picked senior Thalia Sanson-Espinosa to create this years mural.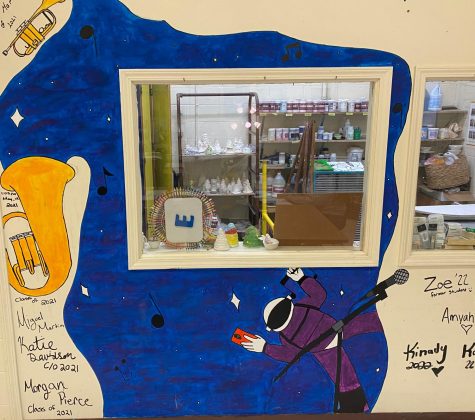 I asked Mrs. Wolf why she chose the students she has in the past and what made her decide to start this in the first place.
"Well, I first started having the seniors doing the murals because the room was looking very plain. I wanted to spice up the room and make it really unique. Also, I wanted the seniors to leave a little piece of themselves behind," explained Wolf.
Then Mrs. Wolf told Sanson-Espinosa and I why she thought we were perfect for making the newest mural.
"The reason I chose you two is because you work very well together, are exceptionally creative and, of course, you guys are responsible enough to handle this kind of piece," beamed Wolf.
I asked Sanson-Espinosa about how her and I came up with the 2023 mural.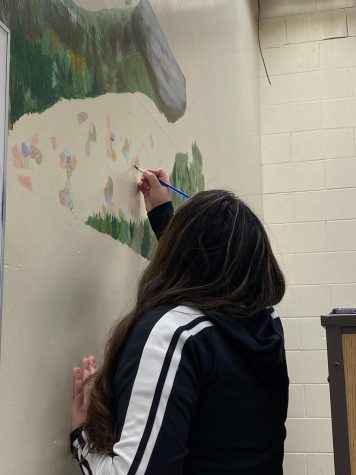 "Making the mural has so far honestly been stressful. We spent days searching for what the graduating class of 2023 would be interested in. After asking a handful of seniors and asking them to select a photo from the photos from the internet that we had found, we finally picked the one we were going to do,"
Sanson-Espinosa further explains why doing the mural has been stressful.
"With only a month left of school for us seniors it's hard trying to get everything done exactly the way we want it to be. Also, the right kind of paint can take the whole hour which takes up the time we need to paint it,"
It is surely an honor to make a piece of history that will be displayed in the art room.