Competitive cheer takes fifth in their first competition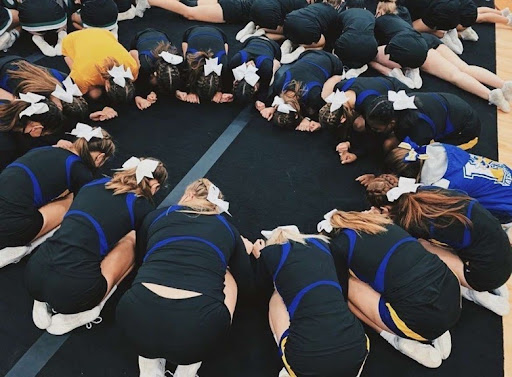 The competitive cheer team took fifth in the Competitive Cheer Coaches Association of Michigan (CCCAM) competition at Fenton High School on Saturday, Dec. 11.
Kearsley finished with a total of 379.64 points.
Fenton took first place with a total of 650.9 points.
Dexter earned second place with a total of 640.16 points.
Bay City Western had a total of 621.28 points in third place.
The Hornets had 203.7 points in the first round, and 175.94 points in the second round.
Freshman Alyssa Briggs thinks that the season can only get better.
"Well I feel like we weren't really ready for the first competition." said Briggs. "I mean we didn't even have a round 3 yet. but as the season continues I do believe we will get so much better and confident."
The Hornets' next competition is on Jan. 8, 2022, at Brighton.