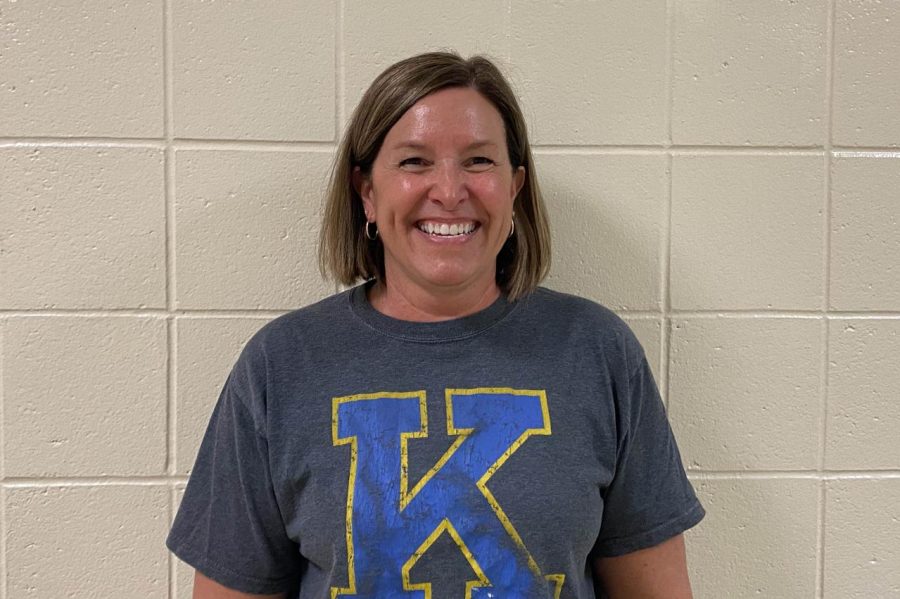 IMAGE / Mackenzie Atkinson
Diener retires after 27 years to spend time with family
Mrs. Lisa Diener has been a special education teacher for 27 years. She has been planning her retirement for some time.
"I have been planning for a while that this would be my last year," Diener said. "My last child is off my insurance and my grandkids are getting older and with them not living close wanted to be able to go see them more frequently."
Diener is hoping to spend more time with her parents once she retires. With the COVID-19 pandemic and being in contact with many kids on a daily basis, she wasn't able to spend much time with them over the course of the past year.
Mrs. Amy Graham has taught with Diener for over 20 years as well as coached junior varsity volleyball with her.
"Some of my favorite memories with Mrs. Diener occurred when we coached JV volleyball together or laughing in the hallway between classes," Graham said. "There are just too many to list."
Graham admired the dedication Diener showed when it came to teaching her students.
"It takes a special person to do her job and she is the best at it," Graham said. "She makes wonderful connections with her students and expects the best from them. She approaches her job with grace, well as much as she can, and a sense of humor. I will miss laughing with her (and at her sometimes). She is incredibly intelligent when it comes to handling union issues. I will miss being able to bounce ideas or issues off of her. She truly is one of the best!"
Diener cherished her times with the students she had come through her classroom.
"I'll miss all of the students that I have taught and the happiness they have brought me," Diener said. "Such happy moments. Also, I will never forget the staff and the quality education they deliver every day."