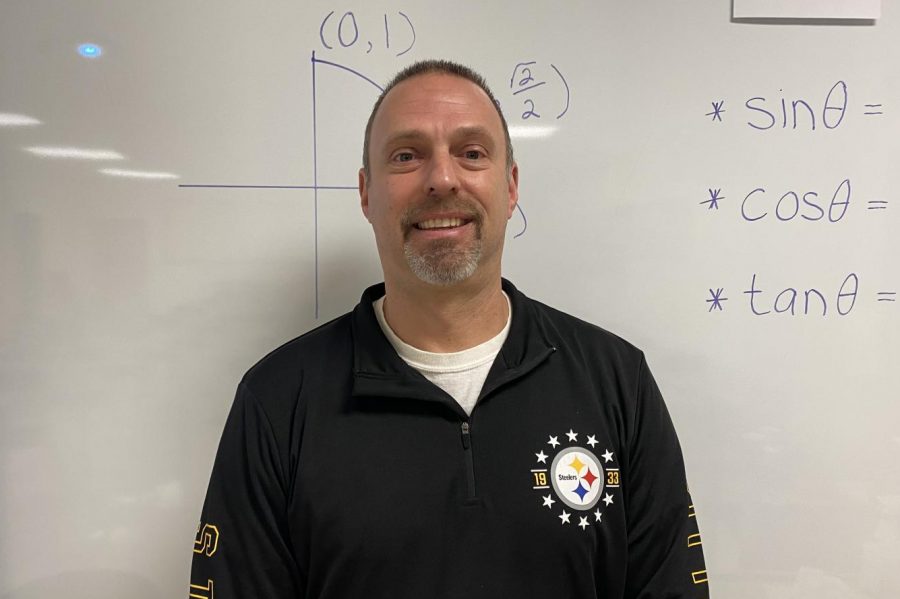 IMAGE / Mackenzie Atkinson
Torok says goodbye after 22 years
After 22 years at Kearsley High School, Christopher Torok will say his good-byes as he plans to retire at the end of the 2020-2021 school year. 
Torok began his teaching career 27 years ago at Bentley High School, where he taught algebra and geometry. 
Torok's strive to teach began when he started coaching. 
"I actually started off in college going into business, but what changed my mind is when I started coaching football and track at age 20 – it was an awesome feeling seeing 'kids' perform skills that I 'taught' them," Torok said. 
Torok has been an active part of Kearsley High School as he taught and coached many students throughout the years but he also promoted and gathered school spirit through his Instagram and TikTok accounts. 
Senior, Megan Flynn, is going on her second year having Torok as a teacher. 
"He made Trigonometry fun," Flynn said. "He made an effort to know his students and how they learn trig." 
The changes in learning and teaching have been no secret in the past year. It gave him the push to put his time in.
"Let's just say I had enough of 'Covid,'" Torok said when asked why he chose to retire. 
Torok has a job lined up after Kearsley however, at Michigan Virtual as well as tutoring. When he is not working, he plans to travel.
"I will be traveling to the mountains of North Carolina as much as possible – goooo TarHeels," Torok said. 
Torok loved his time at Kearsley and the positive bond he made with his students in the classroom. 
"Thank you KHS for the 22 GREAT years – so many memories that I will cherish forever," said Torok.