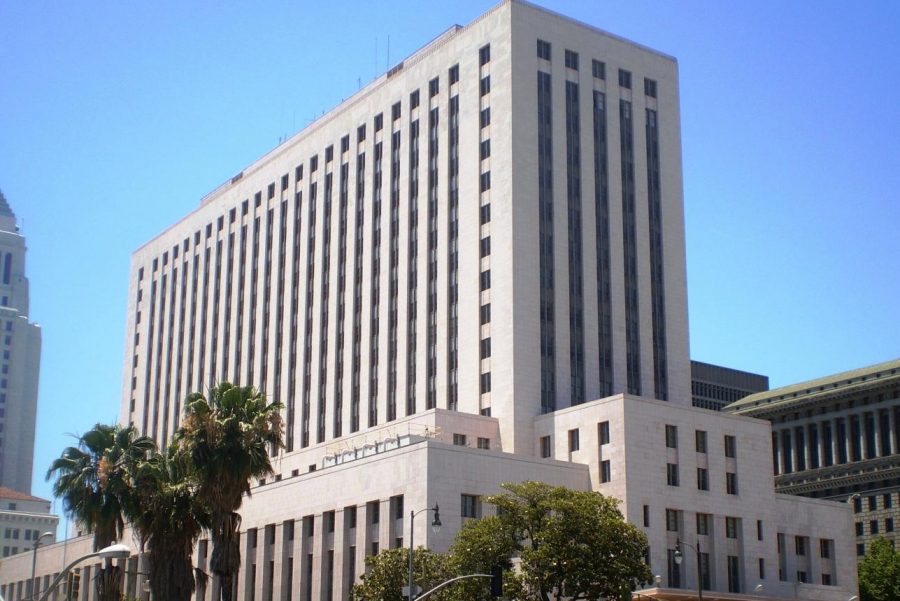 IMAGE / Wikimedia Commons
'The Trials of Gabriel Fernandez' shocks
In 2013, the murder of 8-year-old Gabriel Fernandez captivated the nation. His death sparked outrage across the country that would push for reform of Child Protective Services due to the obvious signs of abuse that were ignored.
Director Brian Knappenberger made the Netflix documentary series "The Trials of Gabriel Fernandez," which hit the platform Feb. 26.
Senior Hunter Parkhurst felt the powerful message the documentary conveyed.
"I think this really sends a message that our (legal) system is kind of messy," Parkhurst said. "This boy (Gabriel Fernandez) was abused and every single person who had a chance to help used every excuse in the book to justify why they didn't help."
The series follows the trial of Fernandez's mother, Pearl Fernandez, and her boyfriend, Isauro Aquirre, for the murder and torture of Fernandez.
In correlation with Gabriel's case, the state of California sought to charge Department of Children and Family Services employees Patricia Clement, Gregory Perritt, Stefanie Rodriguez, and Kevin Bom with one felony count of child abuse and one count of falsifying public records.
Paramedics rushed Gabriel to Antelope Valley Hospital May 22, 2013, after Aquirre called 911 claiming that Gabriel wasn't breathing after wrestling with his older brother, Ezequiel Fernandez.
The paramedics reported questionable trauma and Gabriel's condition shocked the nurses and doctors that worked to stabilize him at the hospital.
Some reported injuries included a depressed skull fracture, black eyes, broken ribs, cigarette burns, ligature marks, and cuts and bruises.
Gabriel died of brain damage after two days in an intensive care unit May 24, 2013, at the Children's Hospital in Los Angeles California.
Aquirre was found guilty of first-degree murder with the special circumstance of intentional murder by torture and sentenced to death.
Pearl Fernandez pleaded guilty of the same charges as a deal to spare her from the death penalty and was sentenced to life in prison without a chance of parole.
The four social workers were sent to trial but they appealed the decision to a three-justice panel.
With a 2-1 decision, their cases were dismissed but they were subsequently fired after Gabriel's death.
Juniors Elayna Kash and Adrianna Stevens were haunted by the case.
"It tore my heart out," Kash said. "I found it disturbing."
Stevens is disappointed in the quality of child protective services displayed by this case.
"The system failed this kid," Stevens said. "He was marked as a high risk yet they still didn't do anything?"
Kash's mother is a social worker, which made the case hit home for her.
"I knew how that system should work," Kash said. "It made me angry that not everyone did their job properly."
Rotten Tomatoes gave the mini-series an 80 percent, IMDb rated it 8.3 out of 10, and 96 percent of viewers on Netflix liked the documentary.
The documentary is captivating from beginning to end. The somber music along with the testimonies of Gabriel's family pulls on the viewer's emotions.
Each episode explains a different part of the case and how it developed over time.
The prosecuting attorney, Jon Hatami, put the guilty party behind bars and also sent shockwaves through the country through this case.