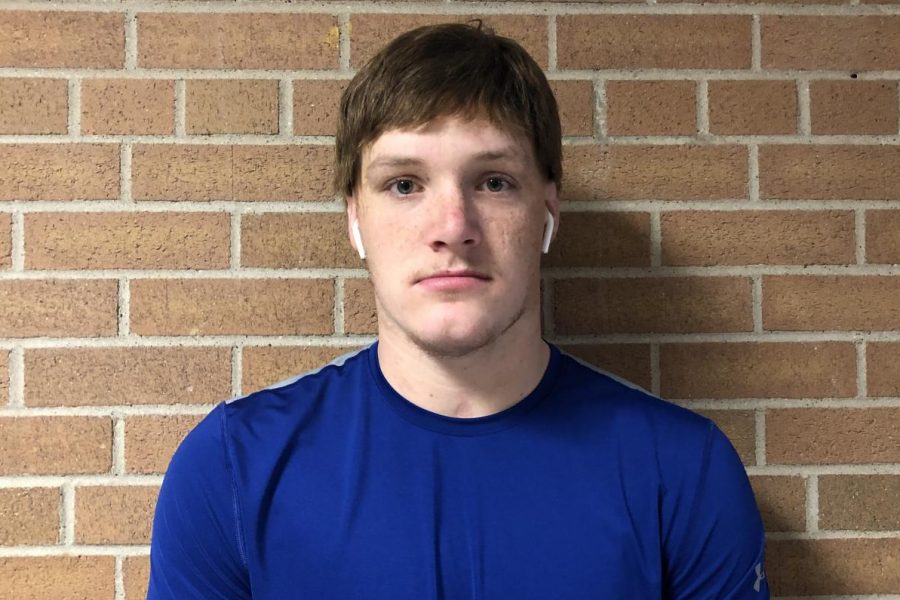 IMAGE / Angel Truax
Power lifting builds on key returners
Determined to make the Michigan High School Power Lifting Association championship, the power lifting team is focused on strengthening its individual members.
In power lifting, students compete against other schools to lift weights.
Many returning lifters are ready to lead their team into the season, such as senior Josh Truax, Terry Becker, and Fred Cregar, juniors Isaiah Jones and Mackenzie Alexander, and sophomore Karlee Clarambeau.
The team wants to improve its individual maxes in order to make the championship.
Becker plans to step up his game to help his team and lift more often in competitions.
"I am ready for the season. I'm going to work hard to qualify for states this year," Becker said. "Last year I didn't compete much but this year I plan on competing on the varsity team."
Mr. Nick VanDuser, head coach, wants to see many more students join and many more make the state championship.
"We're expecting to have a lot of lifters this year and many more seniors coming back who plan on winning at states," VanDuser said, "so I think this season's going to go good."
But the power lifting season isn't only about building muscle. The team also builds bonds that grow stronger with every spot and every cheer.
Truax, who qualified seventh in last year's state meet, wants to build on last year's foundation. He also hopes more students join to grow the power lifting family.
"This year I'm planning on getting higher in states and increasing my maxes," Truax said. "I hope to see many more people — boys and girls — in the weight room and I also hope to not only lift but become a bigger family."
Power Lifting at a Glance
     Key Returners
Josh Truax, senior
Isaiah Stiverson, junior
Karlee Clarambeau, sophomore
     Key Losses
     Anticipated Strengths
     Anticipated Weaknesses