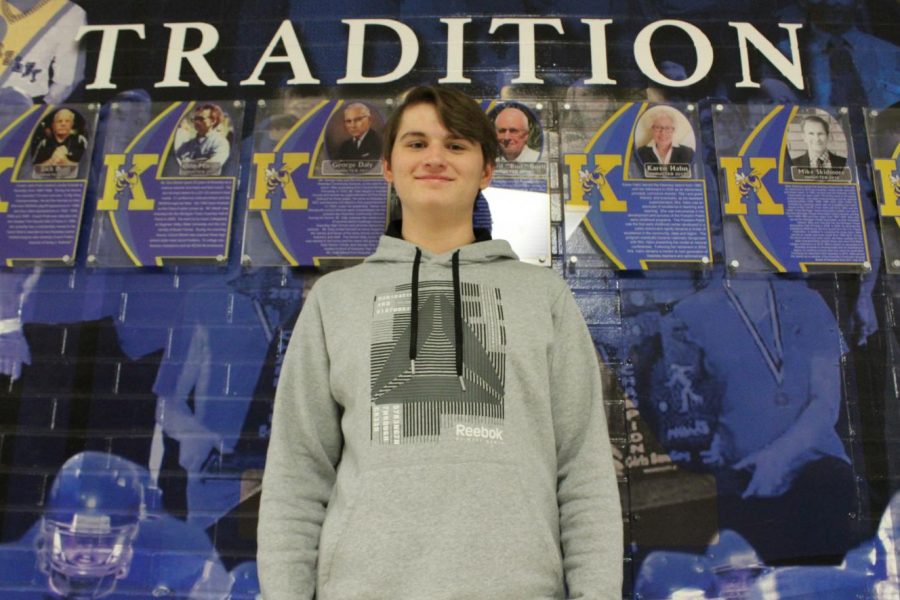 IMAGE / Molly Gunn
Swim dives into sophomore-dominated season
Looking to enter the 2019-20 season full throttle, the swim team will partner with Lake Fenton in a Metro League full of combined teams.
Seniors Brendan Nowacki and Felicia Cunningham, who swam for the team last season, will lead the team this season.
After placing fifth in the League meet last year, the team's young members stride to improve.
Many of the Hornets are sophomores, including Josh Kendrick, Caden Palmer, Mario Wells, Kenai Davis-Thompson, Ayden Stacey, Tabitha Cunningham, and Brodie Dustin.
Kendrick said the team wants to improve athletically and personally. He predicts success this year.
"As a team, I'd say we want to grow in the sport and as people," Kendrick said. "I feel like we will do pretty good this season as we have a few strong swimmers coming in this year."
Swim at a Glance
     Key Returners
Brendan Nowacki, senior
Felicia Cunningham, senior
     Key Losses
Joe Yorks, graduate
Erekle Gundishvili, graduate
Daniel Martinez, junior
     Anticipated Strengths
Veteran leadership
High potential
     Anticipated Weaknesses
     Projected Top 3 League Teams
Holly
Swartz Creek
Fenton