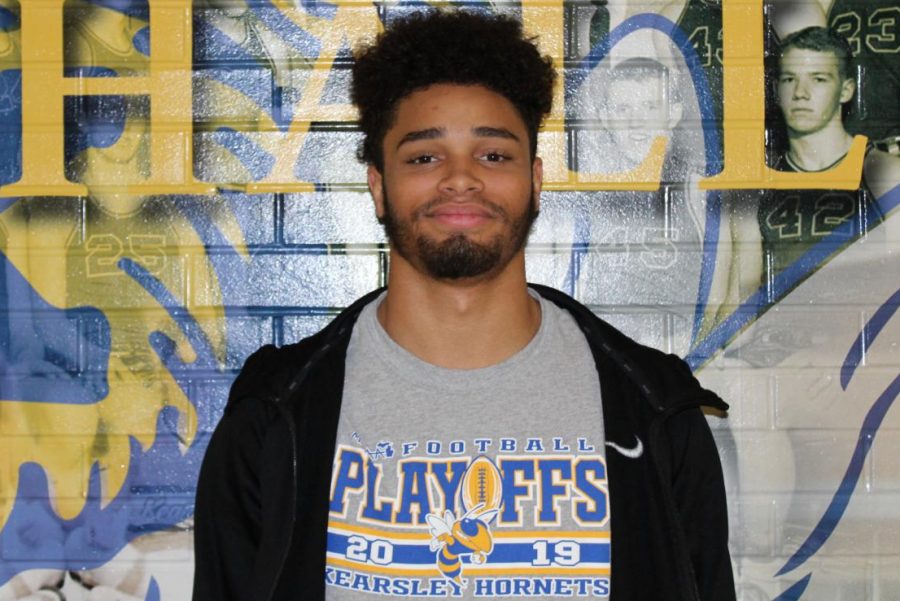 IMAGE / Raydoffa Braziel
Boys basketball is optimistic
Boys basketball opens its season Tuesday, Dec. 10, hosting Lake Fenton at 7 p.m.
The team — led by senior Gequez Pano and juniors Jace Chapman and Braylon Silvas — anticipates a successful season.
Pano is hopeful for the season. As Pano is a senior, it will be his last high school season.
"It's exciting but also kind of shocking to think that this is my last year playing high school basketball," Pano said. "I am thankful (to have) played four years on varsity and I'm looking forward to a good last season."
Defense will be the team's X-factor, according to Pano.
"Our transition defense will probably be our biggest strength but we do expect a few new players moving up to varsity," Pano said. "I think that will make it a little difficult (to combine) their styles of play with how we play."
Chapman agrees with Pano and believes the team will have to use its strong defense to its advantage.
"Our strengths will probably be defense and running the floor," Chapman said. "Our weakness is probably our lack of shooters. I feel like we should do good. We have a lot of returners."
Boys Basketball at a Glance
     Key Returners
Gequez Pano, senior
Jace Chapman, junior
Braylon Silvas, junior
     Key Losses
Saif Dawan, graduate
Trevor Shaheen, graduate
     Anticipated Strengths
     Anticipated Weaknesses
     2018-2019 Record
     Projected Top 3 League Teams