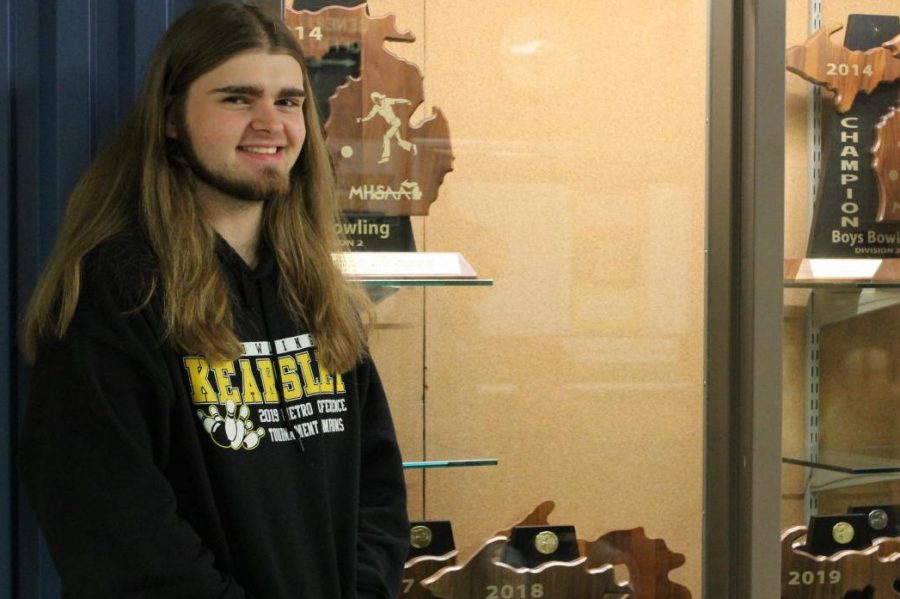 IMAGE / Molly Gunn
Boys bowling rolls into new season
Winter is coming, which means boys bowling will start.
Last year, the team went to the MHSAA Division 2 state tournament.
The Hornets placed in the top eight teams in Michigan.
As three graduates are no longer with the team, three spots need to be filled.
Freshman Howie Hammond and junior Jaden Sorensen will take two spots while returning senior Lawson Boshaw will take a full-time spot on the team.
A key returner from the 2018-2019 season, senior Ethan Burke has high hopes for this season.
"This season is going to be good," Burke said. "We just need to make good shots and stick together as a team."
Sophomore Gage Slagor agrees with Burke, believing the team will do better this season despite the loss of a few key players.
The boys bowling team will kick off the season in a firework-filled first match against Owosso Saturday, Dec. 7, at Richfield Bowl.
The Trojans tied with the Hornets for second place in the Metro League last season as Flushing took first.
Boys Bowling at a Glance
     Key Returners
Ethan

Burke, senior
Lawson Boshaw, senior
Gage Slagor, sophomore
     Key Losses
Kyle Langworthy, graduate
Nathan Maxwell, graduate
Devin Smith, graduate
     Anticipated Strengths
     Anticipated Weaknesses
     2018-2019 Record
     Projected Top 3 League Teams