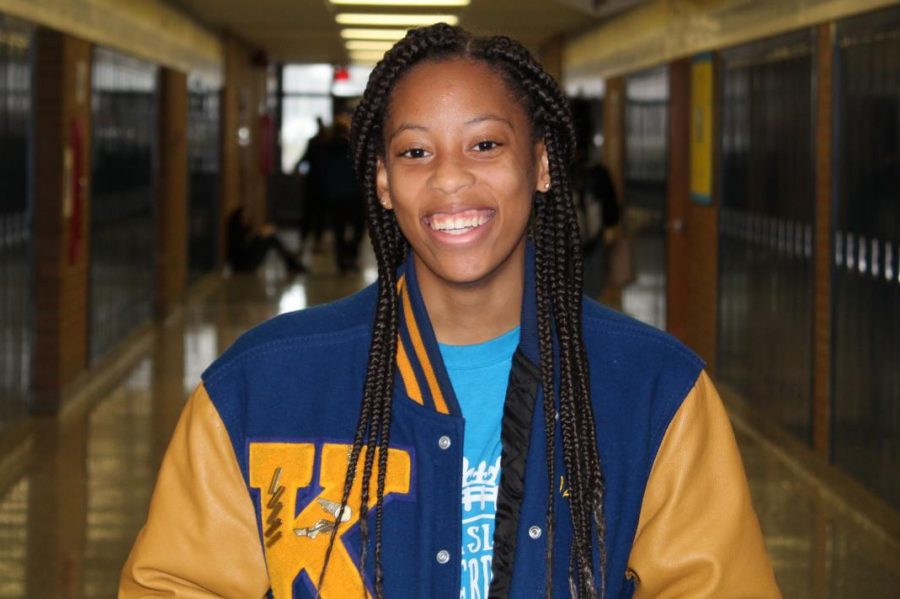 IMAGE / Gabe Jacobs
Competitive cheerleaders fire up
The competitive cheer team is ready for the start of the upcoming season.
The team's first competition takes place Saturday, Dec. 14, at Saline High School.
Many cheerleaders are ready to step on the mats for the first time this year.
Junior Isabella Baltosser believes in the team's potential to win this year despite setbacks from losing last year's seniors.
"I think our team will overcome adversity," Baltosser said, "and we'll pull ahead with a good season."
One theme of this upcoming season is revenge. The returning girls are hungrier than ever to take back the district title after losing by 0.02 points last year.
"I'm looking forward to redeem ourselves for this season," Baltosser said.
Senior Sierra Walker agreed that the team wants revenge for what happened last season.
"I think we all agree that we want to take back our Metro League and district titles and put Kearsley on the map," Walker said, "and I believe this team is the one to do it."
The team dedicated itself to preparation for the season.
Senior Katia Traeye-Encarnacion and her teammates prepared by running and lifting.
"The team has been lifting weights and running to get our strength up and increase our stamina for our routines," Traeye said.
The cheerleaders are ready to accomplish their team and individual goals.
Walker wants to improve her stunts.
"I want to get better at stunting so I can do more advanced stunts and help the team out as much as possible," Walker said.
This year's team is closer knit than ever. The team hopes its strong, family-like bonds will give it an edge over other teams.
The team has been training and working harder than ever to prove itself not only to judges but to everyone that has doubted them.
The Hornets possess the right mindset and know what they need to do to win their first competition and be successful this season.
"We're going to win regional and districts this season," Baltosser said.
Competitive Cheer at a Glance
     Key Returners
Katia Traeye-Encarnacion
Sierra Walker
Isabella Baltosser
Natalie Miller, junior
Alexus Ross, junior
     Key Losses
Paige Kuta, graduate
Makayla Shattuck, graduate
Madison Kreinbrink, graduate
     Anticipated Strengths
     Anticipated Weaknesses
     2018-2019 Record
Metro League runner-up
MHSAA Division 2 district tournament runner-up
     Projected Top 3 League Teams
Kearsley
Swartz Creek
Brandon