Mackenzie Atkinson's passion for photography makes her click
Photos hold special memories, telling a story behind each one. Whether it was a photo of loved ones laughing around the dinner table or a dog chasing a ball in the yard, it can give the viewer an expression of beliefs or problems within society.
For sophomore Mackenzie Atkinson, photography is a way to look back at the moments for when she is older or for when she is feeling down.
"The most cliché thing in the universe is catching a moment in time and saving it for later," Mackenzie said. "I hope by taking a picture of something that in the future it will remind me of who I am if I ever get lost."
Mackenzie loves the idea of capturing these moments with her camera, and it started when she was 7 years old.
Ever since her mom, Mrs. Faith Atkinson, took photos of Mackenzie during her sports events, Mackenzie started to take photos of her sister, Sam Atkinson, during her t-ball games.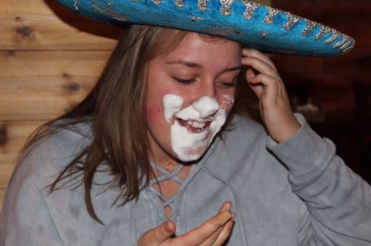 "My mom always took pictures of me while I played softball," Mackenzie said. "So I decided to take pictures of my sister while she would play t-ball. This was back when I was 7."
Mackenzie has developed a special kind of love for photography. As she grew older, she was able to get her own camera to play around with.
Even with all of the photos she has taken, Mackenzie enjoys looking at a particular photo of her sister.
"(My favorite photo is) a picture of my sister this past Thanksgiving when we went down to North Carolina. It was her birthday and she got pied in the face," Mackenzie said.
Mackenzie has big plans to show off her photography skills, planning to get involved with her other passion, sports.
Her dad and mom were into sports before she was born, involved in sports since high school.
"I grew up with football," Mackenzie said. "My dad was a quarterback and my mom was a cheerleader."
Sports was a big part of her life, making her dream of taking photos as an official photographer for a team.
"I'm really into sports photography, and I'm hoping I will be able to take pictures for some sports events. Maybe a college or NFL football game," Mackenzie said.
But even with these goals in her head, she had hardships with her photography pastime. Mackenzie said that one comment almost made her want to put her camera down for the rest of the football season.
"Last year, one of the football players called me creepy for taking pictures at the games. I was actually heartbroken to the point I was crying, and I almost didn't go to the rest of the games that season," Mackenzie said. "But I overcame it and told myself that his one opinion wasn't going to change the fact that I love the sport and this school."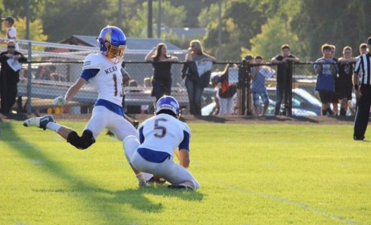 One thing that inspired Mackenzie was one of her favorite photographers and actor, Cole Sprouse.
"Cole Sprouse (is one of my favorite photographers) because I love the vibe that his photos have. They're so warm and laid back. I try to recreate them," Mackenzie said.
Mackenzie's childhood never seemed normal to her because of her father's job.
Her father, Mr. Chip Atkinson, served in the Marine Corps. This shaped Mackenzie's childhood in a positive and negative way.
"My dad was (in) the Marine Corps for 21 years of service," Mackenzie said. "You never really settle down. I don't have many childhood friends that I keep in touch with, but you get to travel the world and experience so much. I get my love for travel because I moved so much as a kid."
Because Mackenzie's father had to move to different countries for his service, Mackenzie has developed a love for traveling.
She plans to go to countries that hold special meaning to her.
"I want to travel to all the states first. (After that) I want to travel to the places my dad went when he was deployed, like Germany, France, England, even Rome too. I've always wanted to see the Colosseum, " Mackenzie said.
About the Contributors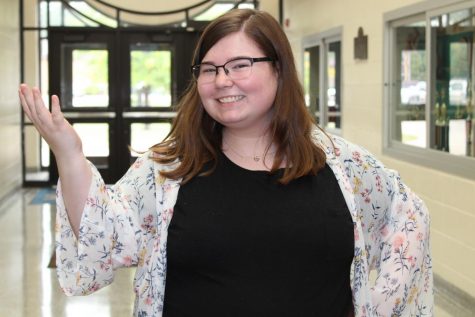 Hope Wills, Special Projects Editor
Class: Junior

Hobbies: Reading, writing, and hanging out with friends and family.

Future Plans: After high school, I plan to attend community...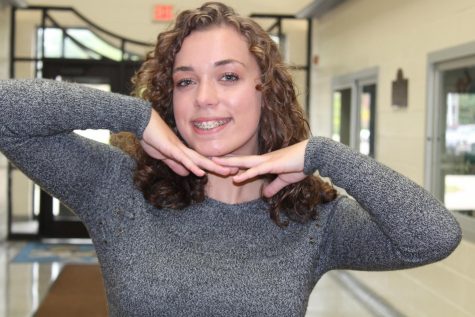 Mackenzie Atkinson, Editor in Chief
Class: Senior

Hobbies: Taking pictures of landscapes and sports

Future Plans: I plan to move to the Carolinas and go to college for journalism.

Favorite...