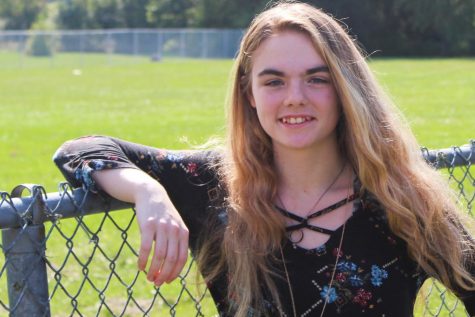 Birthday: July 4, 2004


Hobbies/Interests: Reading, listening to music, writing, softball, soccer, watching AHS, choir, theater, and history.


Favorite Quote: "The sun watches what I do, but the moon knows my secrets." -J.M. Wonderland


Favorite Book: "Red Queen" series by Victoria Aveyard


Plans After High School: Go into law enforcement.


Karlie Frasier, Reporter
Jun 03, 2019

Put down your cellphones, look up

(Story)

May 23, 2019

Begin studying now, final exams start soon

(Story/Media)

Jan 25, 2019

Freshman history classes visit Holocaust memorial

(Story/Media)

Dec 21, 2018

Taco Bell voted best fast food option in Eclipse survey

(Story)

Nov 21, 2018

Kennedy's assassination occurred 55 years ago

(Story)

Nov 08, 2018

Recognizing, treating depression helps prevent suicide

(Story)