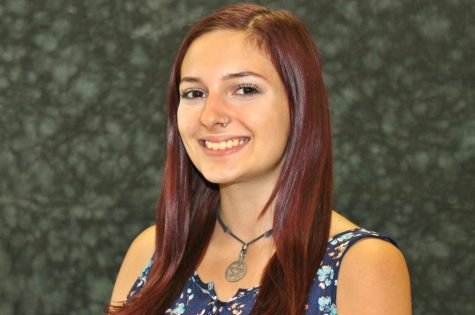 Birthday: March 13, 2000


Extracurricular activities: Cheer and newspaper.


Hobbies: Ukulele, painting, drawing, reading, writing, chilling with friends, chilling with her cat, kayaking and adventuring through the woods.


Plans after high school: Attend a two year program to be a vet tech.


Favorite quote: "If you don't fight for what you want, don't cry for what you lost." -Lord Krishna, "The Bhagavad Gita"


Charity Nolff, Reporter
May 31, 2018

Asian carp must be stopped from invading Great Lakes

(Story)

May 29, 2018

Becoming an adult has responsibilities

(Story/Media)

May 18, 2018

The Eclipse seniors say goodbye

(Story)

May 18, 2018

Nolff looks forward to her class reunions

(Story/Media)

May 03, 2018

An open letter to my brother: Autism doesn't define you

(Story/Media)

Apr 20, 2018

Meadow Brook hosts Warped Tour's final run

(Story)

Apr 01, 2018

Boudreau creates new rules

(Story/Media)

Mar 26, 2018

Gus Dapperton is an up-and-coming singer, songwriter

(Story)

Feb 28, 2018

Music relieves depression, anxiety

(Story)

Feb 14, 2018

Valentine's Day is different around the world

(Story)

Jan 03, 2018

Sometimes friends are not forever and that's OK

(Story)

Nov 15, 2017

Native peoples, culture are recognized during November

(Story/Media)